IF you are thinking of buying Christmas presents online this weekend and you've got a Roughyeds fan in the family why not take a look at OLDHAM RLFC merchandise, which includes a sale of 30 per cent off various 2020 items as well as a brand-new hoodie and, released only today, these bang-up-to-date BLUE baseball caps and BLUE bobble hats, each priced at £16.99.
We have similar headwear in BLACK, priced at £15, so when buying on line please ensure you choose the correct product.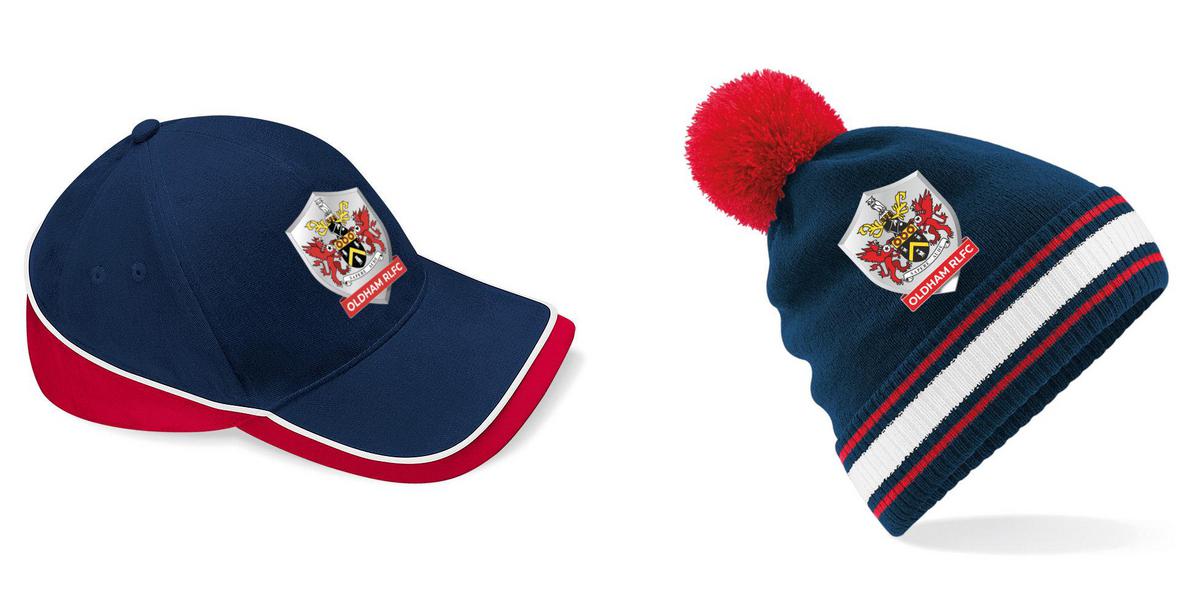 For full details of what we have available in time for Christmas please refer to the website story, Black Friday sale — and a brand-new hoodie as well.
It tells you how and where to claim 30% off a range of 2020 merchandise, which includes home and away replica jerseys, player-issue shorts, hoodies, quarter-zip hoodies and polo shirts (all limited sizes); plus other leisure wear which needs to be pre-ordered as soon as possible for Christmas; plus the smart NEW hoodie; plus this very day's NEW ADDITIONS in the headwear shown here.
It's easy to buy online — just follow the links on the website and if you're buying one of the 2020 discounted items simply type the discount code 'OLDHAM30' into the input box at checkout.
Keep save, keep well, we look forward to the day when we are welcoming you back through the turnstiles.