Tackling-machine Liam Bent, our popular loose-forward, has forged a link with St Chads pharmacy in Lime Green Parade, Limeside, which is little more than a stone's throw from the Vestacare Stadium. The pharmacy, one of ten which form M & B Healthcare, with a head office in Wigan, has a sister shop in Hollins Road, Oldham.
Thanks to the support and backing of the St Chad's pharmacy, Bent will go into the new Betfred Championship season in 2021 with two pairs of brand-new boots — one for hard pitches, the other for soft surfaces.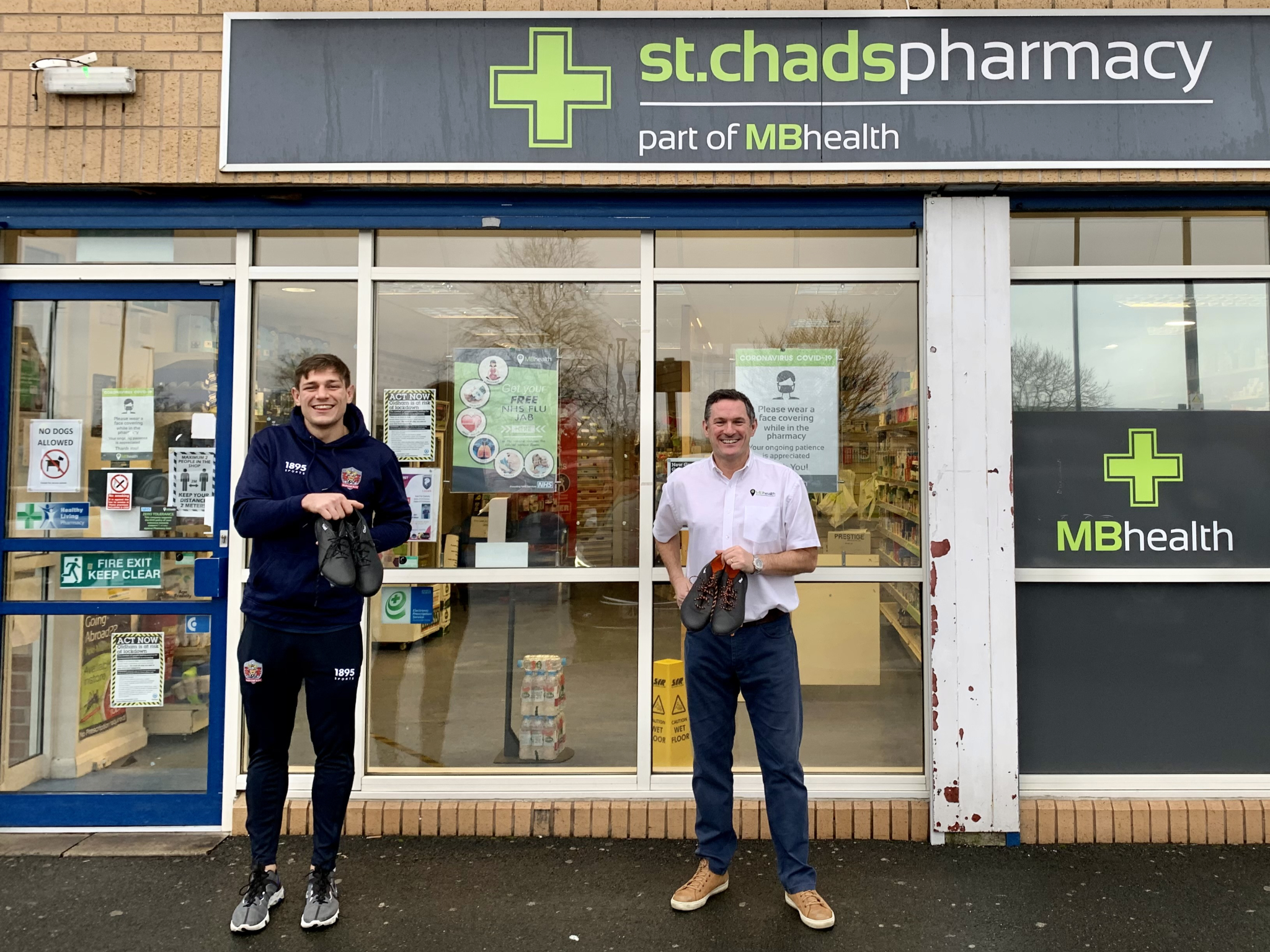 Said Bent:
"I can't wait to carry on tackling in these new boots. I'm very humbled and very appreciative. The start of pre-season training can't come fast enough. We are all doing the best we can to keep as fit as we can. I'm doing a lot of running and we've all been given weight programmes, but there's nothing to compare with training together as a squad."
Formerly with Salford Red Devils, Bent prides himself on his tackling. In 24 of the club's 26 games in all competitions during the promotion season of 2019 he made more than 1,000 tackles — a phenomenal effort.
Roughyeds fans voted him player of the year in both 2018 and 2019 and at the end of each season he received a trophy sponsored by ORSA, the Oldham Roughyeds' Supporters' Association, and presented by John McAndrew, the ORSA chairman.
Added Bent, who lives in Wigan:
"I'm looking forward to my fifth season at Oldham and hoping my new St Chad's boots will bring me good luck."
M & B Healthcare is a family-based business providing ten pharmacies across the North of England, including the two in Oldham and others in Leeds, St Helens, Wigan, Preston, The Wirral and Merseyside.