HIT by an injury pile-up, Oldham have taken a young prop from Wigan Warriors on a two-week loan.
It will cover Saturday's away game at London Broncos (2pm) and, seven days later, the clash with Halifax Panthers at Bower Fold (12.45pm).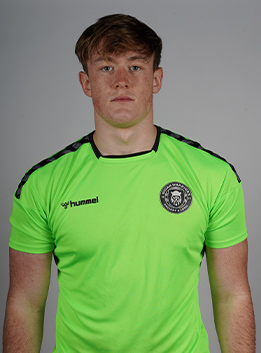 Highly-rated Jack Bibby, a 19-year-old who has been recommended to Roughyeds by Darrell Goulding, Wigan's head of youth, trained with Matt Diskin's men on Tuesday night and will be in the running to play against London Broncos on Saturday.
Roughyeds moved for the up-and-coming teenager after assessing their overall injury situation following last weekend's defeat at Batley Bulldogs.
They went into that game without senior forwards Martyn Reilly, Liam Kirk, Shaun Pick and Phil Joy, all of whom could be absent again this week-end.
Reilly and Kirk are definitely out, while Pick is said to be "touch and go" with a calf injury and Joy "still struggling" with a damaged hamstring.
In addition, second-row man Danny Bridge, who suffered a knee injury in the first few minutes at Batley, is a definite non-starter.
So that's five front-line forwards who are either out or seriously doubtful, hence the move for young Bibby, who says he is "excited" at the prospect of playing Betfred Championship rugby.
Wigan born and bred, he signed for the Warriors from local community club Shevington Sharks when he was 15 and he is now in his third season of Academy rugby.
He said:
"I've played one game in the reserves, but I know it will be a big step-up to the Championship. It will be great experience for me and I'm looking forward to it — no, I'm excited by it.

"I played for Wigan reserves against Leeds and I was hoping to play more games at that level, but then came lockdown and it never happened.

"I talked to a few clubs before I signed for Wigan, but Warriors were always favourites because I'm a Wigan lad and I've supported them since I was a boy. I'm loving it there, but at the same time I realise there's plenty to be gained in going to Oldham for a couple of weeks.

"I hope to get a lot out of it in terms of experience, while at the same time doing a good job for Oldham."
Away from rugby, Jack is a student at Edge Hill University, Ormskirk studying — currently at home — to become a PE teacher.
Oldham boss Diskin said:
"We've got a lot of injury concerns, but it can happen to any club at any time. That's why we invested in a big squad.

"Jack, who has been highly recommended, is a very talented lad who is ready to play against men and to learn from the experience.

"We have a few injuries but Jack is not far away from the first team at Wigan and his loan move is good for all parties."
Chairman Chris Hamilton added:
"The move is good for both clubs and for Jack so it's win, win, win. We are going through one of those spells when we are not having much luck, but it's a scenario a lot of clubs will experience. We've just got to get on with it.

"We are building a good relationship with Wigan and with Darrell Goulding, who oversees youth development there, and that's good for us."
Oldham's injury worries don't end with the forwards.
Senior centre Ben Heaton is out with an ankle injury, while winger Ryan Ince is another "touch and go" victim, having received a nasty dead leg last Saturday.
Full-back Dan Abram and hooker Gareth Owen were also in the wars at Batley, but they are expected to be available for the game in the capital.
It will be played at the Broncos' temporary home — Rosslyn Park RU Club.