MATT Diskin, our head coach, believes Roughyeds can win at Newcastle Thunder on Sunday (3pm kick-off) despite a poor run of defeats and Thunder's huge advancement on and off the field since we beat them in a thrilling 2019 Promotion Final.
Matt's men haven't won since they beat Halifax Panthers at Bower Fold on May 1.
Fans weren't exactly dancing around the Maypole, but they were extremely pleased and, at the very least, they expected a whole lot more than defeats by Whitehaven, Featherstone, York, Widnes and Sheffield in the next five.
This Sunday we face another torrid test away at Newcastle — rugby league's upstarts from Geordie-land and the team that had the backing of Alan Shearer and the whole of Tyneside when we ended their promotion dream with Jimmy Beckett's late winner after a left-wing thrust by Kyran Johnson and then excellent handling by Dave Hewitt and Paul Crook to give Beckett a moment he will remember for the rest of his life.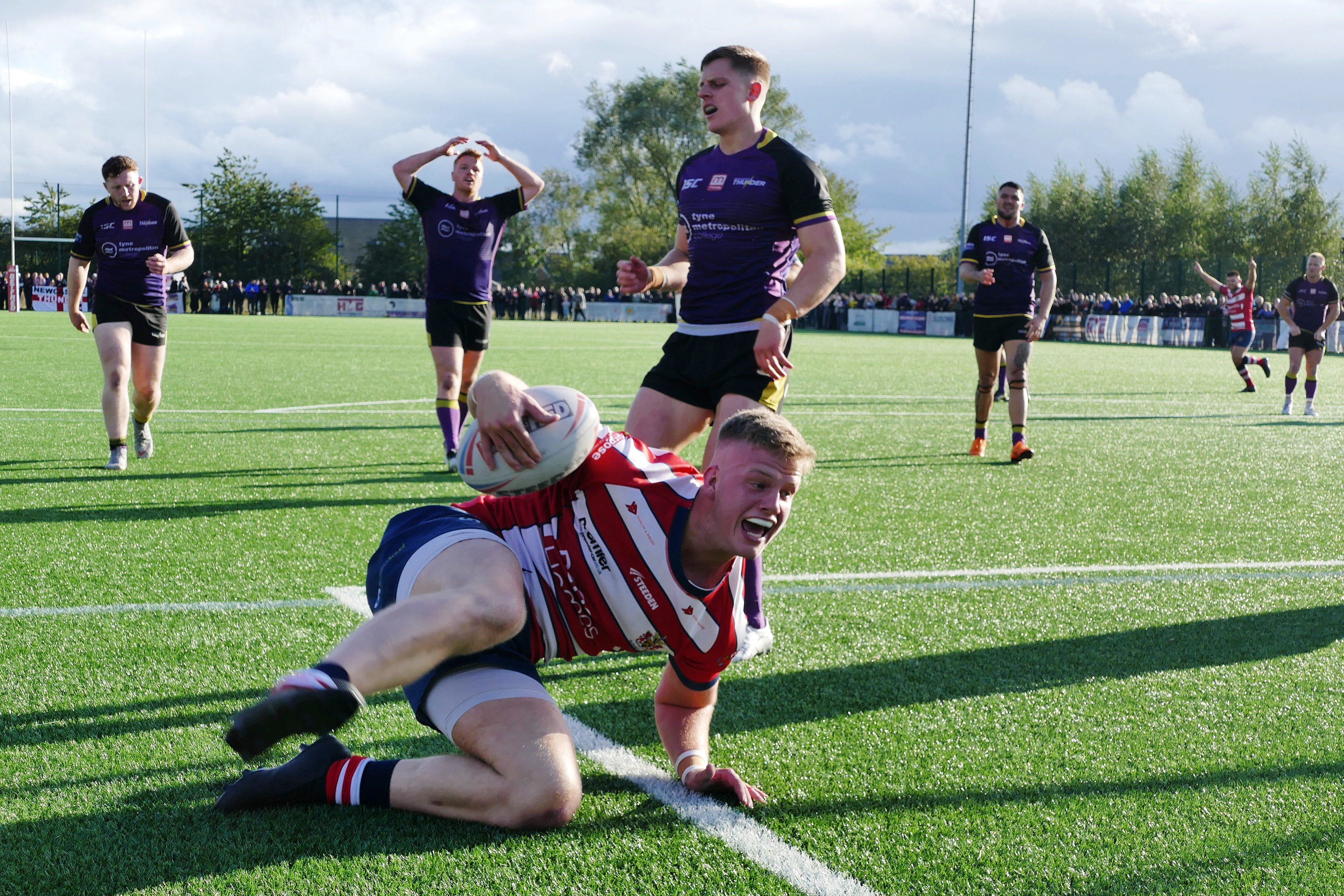 Since then, Thunder have lifted themselves off the floor and have gone from strength to strength on and off the field, highlighted when they were elevated to the Betfred Championship for 2021, on application, following a restructure of all three divisions after the loss of Toronto Wolfpack, who were in Super League at the time.
Leigh Centurions got the nod to replace them in Super League and Newcastle beat off the challenge of several other League 1 clubs to replace Leigh in tier two.
Having won two and drawn one of their eight Championship challenges, they have an average success rate of 31.25 and sit two places above second-bottom Oldham, who have an average of 22.22 with two wins and seven defeats from nine.
Since their disappointment in missing out on promotion when beaten by Roughyeds down here in the autumn of 2019, Thunder have got a new coach in Eamon O'Carroll, and have spent massively to recruit a 'new' team.
O'Carroll (33) is thought to be the youngest head coach in the Championship and perhaps the youngest in the entire game.
They have gone public — bravely or unwisely depending on your point of view — with the statement that their goal is to win Super League by 2030.
Looking ahead to Sunday's trip north, and reflecting on what's been going wrong since the win against Halifax, Diskin said:
"Thunder are now a full-time professional club; they are very ambitious; and they have recruited a lot of quality players.

"It's another tough challenge, they all are, but if we can eradicate errors, earn good field position and get our defence right we will be more than capable of winning the game.

"Our recent form has been frustrating, to say the least. That's the most polite way to describe it. Not for the first time (in the run of five defeats in a row) we dominated the game against Sheffield and lost purely because of some basic errors.

"We gifted Eagles at least 18 of their 32 points and it was a similar story against Whitehaven, when individual errors cost us the game. "I firmly believe we are a better side than the position in which we find ourselves in the Championship table.

"To pull away from the bottom two, though, we need to learn — and fast — that we can't afford to keep making mistakes, unforced or otherwise, and thus giving the opposition points or good field position.

"I would go so far as to say that some of our mistakes have been absolutely crazy and have nullified all the hard work the boys have undoubtedly put in.

"I could never fault their work ethic, only their errors, so we have to work through this bad spell, gain some confidence, and have the belief to start winning again."
Diskin will have a much better idea of his squad at training tonight (Thursday). His biggest concern is that provided by Dave Hewitt, who was forced to leave the field against Sheffield when he took a blow to the ribs near the end.
He is currently under treatment for a rib cartilage injury and it isn't known yet whether he will be fit to play at Kingston Park
Fathers' Day
WITH Fathers' Day coming up this Sunday, families of Roughyeds supporters could do worse than look at our wide range of club merchandise if they are thinking of buying a present for the man of the house.
We have the biggest and best range of OIdham Rugby merchandise that we have ever had and there's something to suit all sizes, pockets and requirements.
There isn't a lot of time left, but don 't despair — just give us a try by looking at what we have in the club online-shop and buying there and then or, if you prefer, ring us on 07904 898177.