DAN Abram, Oldham RL Club's utility back, has happy memories of playing in Cumbria — and especially of his match-winning performances at Whitehaven's newly-named LEL Arena, better known as the Recreation Ground, or even The Recr.
The 25-year-old full-back or half-back will return to the scene of former triumphs when Roughyeds play Whitehaven on Sunday (3pm) in a game that will be crucial to Brian McDermott's chances of keeping Oldham in the Betfred Championship.
Abram, elder son of Oldham's former Super League centre Darren Abram, signed for St Helens as a teenager and played in the same Saints' youth teams as his current Oldham team mates Lewis Charnock and David Hewitt.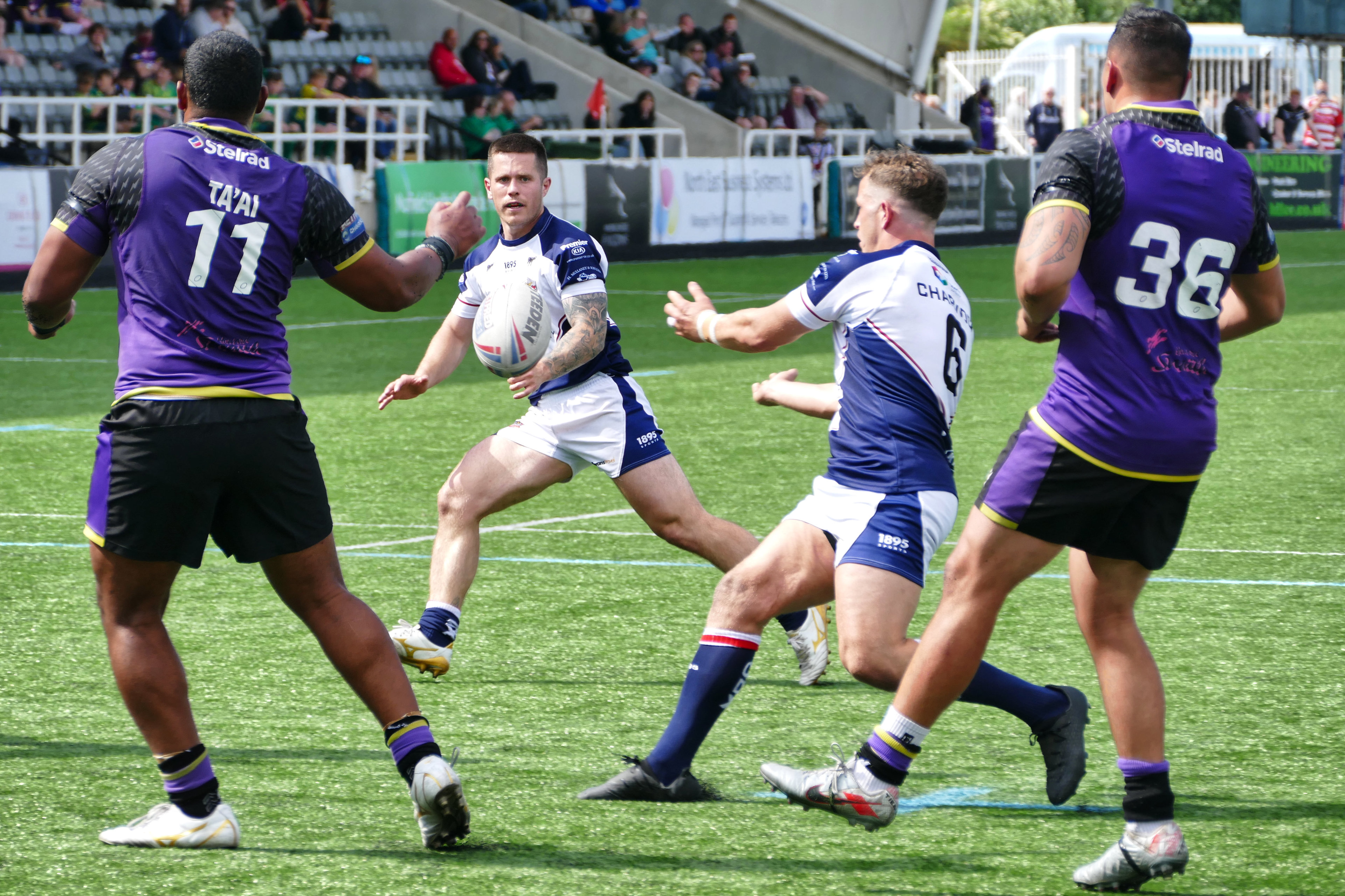 He signed for Barrow — his first courtship with Cumbria — for the 2016 and 2017 seasons, playing a total of 29 games for Raiders across the two seasons.
But it was when he moved up the coast to Whitehaven in 2018 that he began to hit the headlines. In his 28 games for 'Haven that season, in League One, he earned five independent man-of-the-match awards, while scoring nine tries and kicking 95 goals.
And he won fans' favourite status at Whitehaven with two last-minute touchline goals to give his side two league wins against derby rivals Workington Town — 14-12 at home and 24-22 at Derwent Park.
A move nearer home to Rochdale followed and then on to Oldham, where his Dad scored 64 tries in 127 games — many of them in Super League — when the club played at Watersheddings between 1992 and 1997 when it went into liquidation and paved the way for the current Oldham RLFC (1997) Ltd.
Son Dan played in each of Oldham's six games in the Covid-curtailed 2020 season, kicking 11 goals and scoring two tries, one of which was a late winner in a 16-14 win at Whitehaven of all places.
He was awarded a penalty try when tripped as he went under the posts, this time becoming a last-gasp Oldham hero on the same Cumbrian ground where he was lauded as a 'Haven hero in similar circumstances two years earlier.
This year, Abram has played in 11 of Oldham's 14 games in cup and league — eight at full-back and three in the halves.
One thing is for sure — he won't be fazed at the thought of returning to the ground of his former triumphs in a game on which so much is resting for an Oldham side that's desperate to end a run of eight defeats in a row.