LOCAL lad Bradley Jinks, whose Oldham appearances at the back end of last season were cut short by injury, has become the third young player to sign a Roughyeds contract for 2022 after Joe Hartley and Ben Holcroft.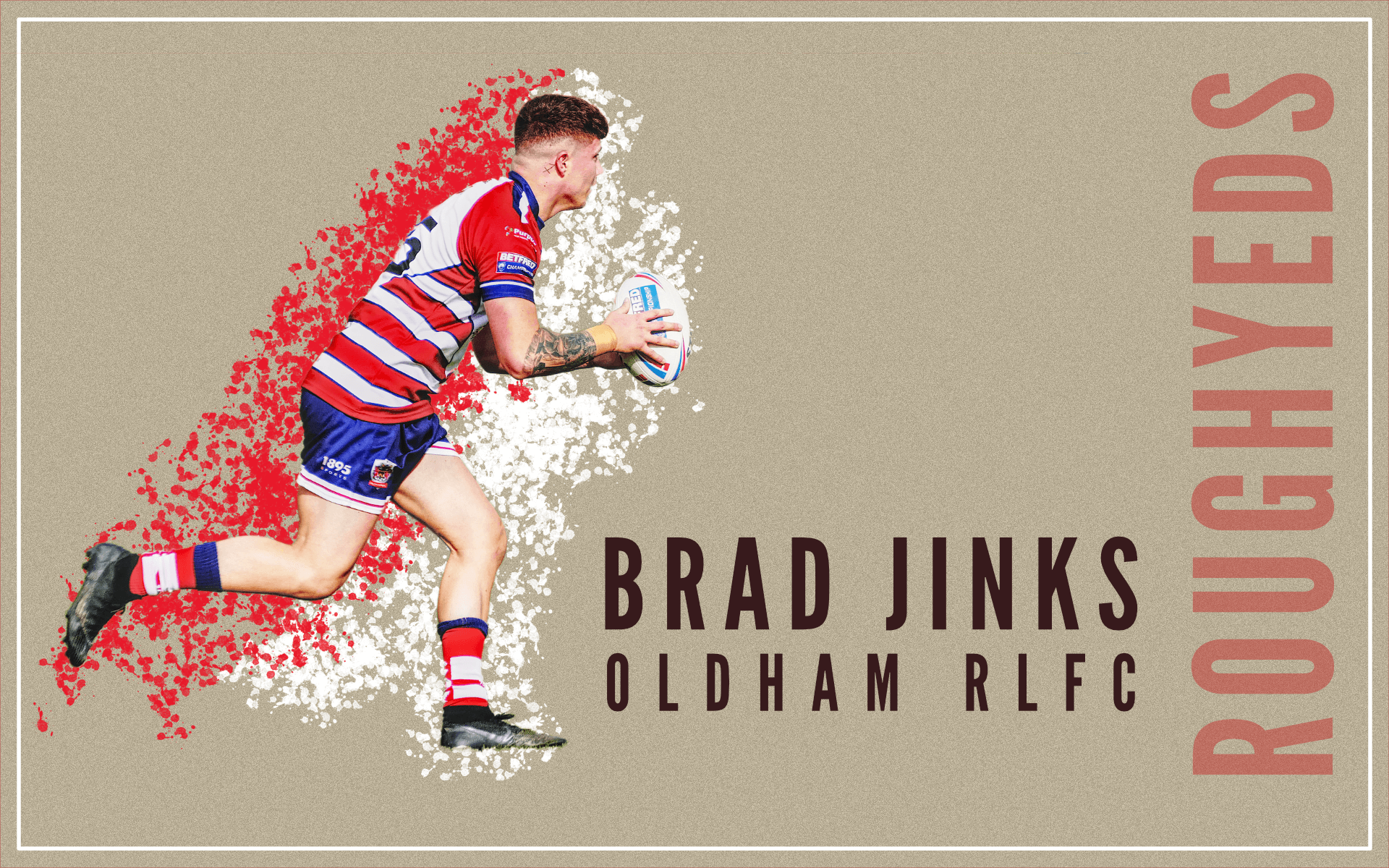 The 20-year-old hooker or half-back fell out with the game during his four years at Castleford Tigers, but regained his enthusiasm for it after returning to Waterhead and ultimately found his way to Roughyeds on a short-term agreement to the end of the season.
He must have been as happy with us as we were with him because he has now signed for the 2022 season — another example of a talented young player finding an alternative pathway into pro rugby league after signing for a Super League club as a boy.
He lives close to Bower Fold in Stalybridge and started off at Saddleworth Rangers before transferring to Waterhead when he was 14.
By the time he was 16, he had done enough to attract Castleford scouts and he went over there to play first at scholarship level and then with the academy side, from which he also played in the first team in pre-season friendlies against Featherstone Rovers and Widnes Vikings.
"Then I fell out with the game and quit Castleford and I was out for a full year; I just didn't want to play rugby any more. But eventually I went back to Waterhead, regained my appetite for it and then I enjoyed my short time with Roughyeds at the end of last season.

"I would have enjoyed it even more but for the shoulder injury I picked up in my first game against Sheffield at Doncaster.

"The shoulder is good now and I'm looking forward to the start of pre-season training."
Roughyeds wish to thank Waterhead for their help and assistance in seeing this signing go through.
Jinks, said to be "like greased lighting" out of dummy half, prefers hooker to half-back. On his debut off the bench against Sheffield, he had only been on the field a few minutes when he made a scintillating, long-range break from the back of the ruck only to damage a shoulder in the process.
He missed the next three games, returning for the last two – at loose-forward against Newcastle Thunder and off the bench at Dewsbury.
Assistant coach Brendan Sheridan, whose brother Ryan is No 2 at Castleford, said:
"Brad spent a long time passing through the various levels at Cas so he's used to working in good systems under good coaches at a good club.

"Young lads these days rarely get the chance to progress their careers once they've passed a certain level, but it's to his credit that he went back to Waterhead where, by all accounts, he was playing out of his skin before he came to us.

"He now has a great opportunity to make a name for himself in the pro game."
Awards Night
Club officials and volunteers are beavering away behind the scenes to make sure the club's 2021 Awards Night at the Oldham Event Centre at Boundary Park on Saturday, October 23 (7pm for 7.30pm) goes with a swing.
Tickets priced at £15, including potato pie supper, are available now via the Roughyeds ticket page.
Several players are retiring or moving on to pastures new so this will be the last chance for fans to bid farewell to their favourite Roughyeds before welcoming new players, and a new head coach in Stuart Littler, ahead of next season.