HAPPY DAYS was the response from Luke Nelmes when the big front-row forward was asked to give us his thoughts on a new one-year contract to cover Oldham's 2022 Betfred League One campaign.
Discounting Brad Jinks and the hooking role, the very nature of which makes it a unique and exclusive requirement, Luke becomes the first forward to commit himself to another year here, following outside backs Joe Hartley and Ben Holcroft.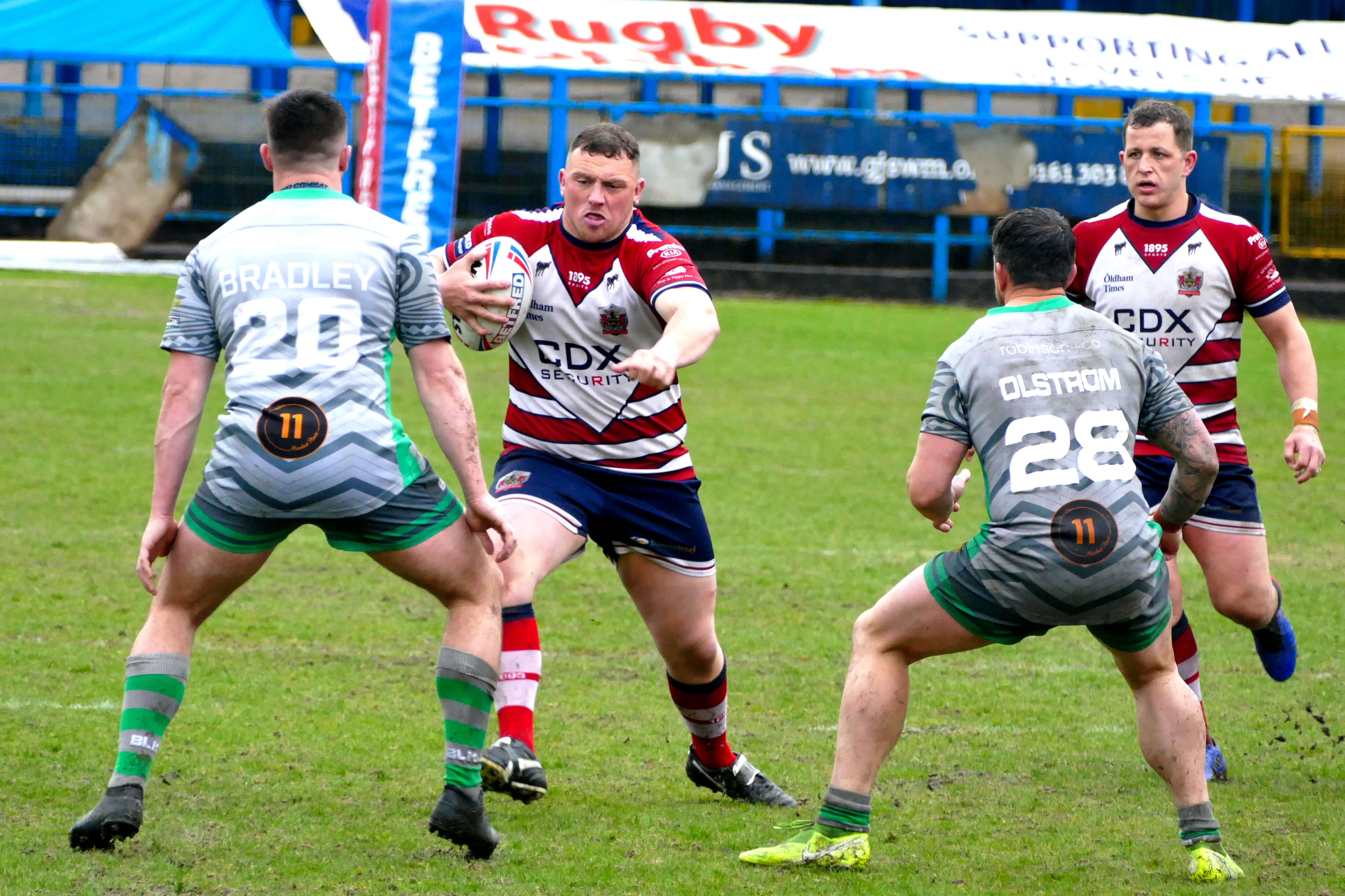 He played in 21 of the Roughyeds' 23 games in cup and league last season and says that, when Roughyeds were condemned to relegation at Widnes Vikings with two more games to be played, he couldn't wait to re-sign in the hope that he could make amends for the disappointments of 2021 with a more successful 2022.
He said:
"Last season is behind us now and we can't turn back the clock, so all the focus now has to be on ripping into pre-season training and going again in League One.

"There are some good teams in there, but with the squad we are putting together and with Stu and 'Shez' in charge I see no reason at all why we can't be challenging for a quick return to the Championship.

"I wasn't around when we got promoted in 2019 and having suffered the lows of a relegation this year I would love nothing better than to sample the highs of a promotion at the first time of asking.

"All the uncertainty about funding and structures makes it difficult for Chris but all we can do as players is to look forward, enjoy our off-season and then get ripped into pre-season.

"I've spoken to Stuart (new coach Littler) and he's hoping to start pre-season about the second week in November.

"I'm 28 now, just hitting my peak and I can't wait to get cracking again."
Awards Night
FANS can meet and greet new club vice-chairman John Roddy at the 2021 Awards Night, to be held in the Oldham Event Centre at Boundary Park on Saturday week, October 23, 7pm for 7.30pm.
John, managing director of our main club sponsors, CDX Security, is a former chairman of both Leigh Centurions and Swinton Lions. One of his first projects in his new role will be to organise a fans' forum.
Tickets for the Awards Night, £15 including potato pie supper, can be bought via the Roughyeds ticket page where you can also cast your vote for the 2021 fans' player of the year.