HALF-BACK David Hewitt has signed a new Oldham contract with the intention of re-paying the club for, on his own admission, an inauspicious 2021 season after a Covid-ruined 2020.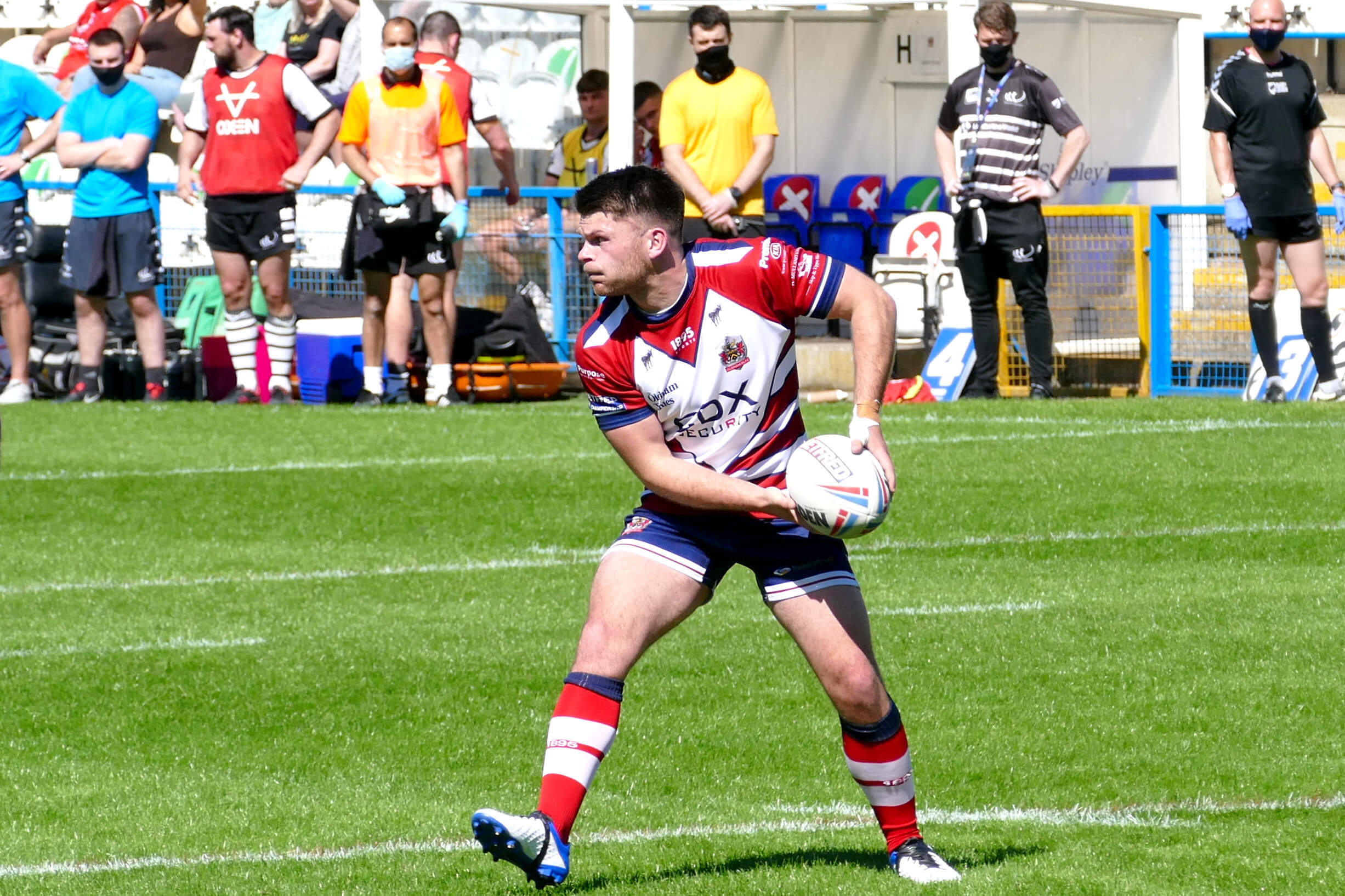 "I'm not taking any blame for 2020, but to be honest I felt myself I was under-par in the relegation season and the fact remains I haven't been happy with my personal performances since 2019 when we got promoted.

"I felt that was my best year at Oldham, but since then things haven't gone according to plan for the team, the club, or me personally.

"I had a few offers from other clubs, but I thought about it a lot and my thought process told me I owe the club and Chris (chairman Hamilton) a lot for keeping faith in me when I haven't been playing at my best.

"On top of that, Stu Littler is a good, young coach and I'm looking forward to playing under him.

"Time flies and I'll be 26 soon so I'm not the 'young' David Hewitt I was when I made my Roughyeds debut at Gloucester in 2015. I've probably passed the half-way mark in my career so taking all these factors into account I thought it was best in everyone's interests if I re-signed for another year.

"It will be a challenge in League One, but a few of us have been there before so we know what to expect and how to deal with it. We should still be in the Championship and we'll be working flat out to get back there as quickly as we can."
"Chewy", as he is affectionally known, has spent most of his career at Oldham after playing for England schoolboys, signing for his home-town St Helens amid approaches from a queue of top clubs, starring for Saints and England at Academy level and then coming out to Oldham on loan in 2015.
In 2016, he went full-time at Sheffield Eagles with Adam Neal, but both of them eventually returned to Oldham as part-time professionals.
Hewitt has played a total of 114 senior games for Roughyeds, with the likelihood of lots more to come.
---
Don't forget to act on vice-chairman John Roddy's Fan Survey ahead of a Fans' Forum, to be held soon (full details on this page)
You can still buy tickets at £15, including potato-pie supper, for the club's Awards Night at the Oldham Event Centre, Boundary Park this coming Saturday.
Sheffield Eagles have confirmed the signings — each on two-year contracts — of forwards Martyn Reilly and Liam Kirk. Like all the other players from last season who have retired or moved on, we thank them for their services and wish them all the best for the future.