A young Yorkshireman who was heading for the top in swimming and then changed direction to take up rugby league has signed for Oldham on a one-year contract.
He's only been playing rugby for four years, but 18-year-old Tom Grierson is a young man in a hurry, having already mapped out a full-time career for himself in property investment after leaving Heckmondwike Grammar School, whose famous old boys include Sam and Luke Burgess.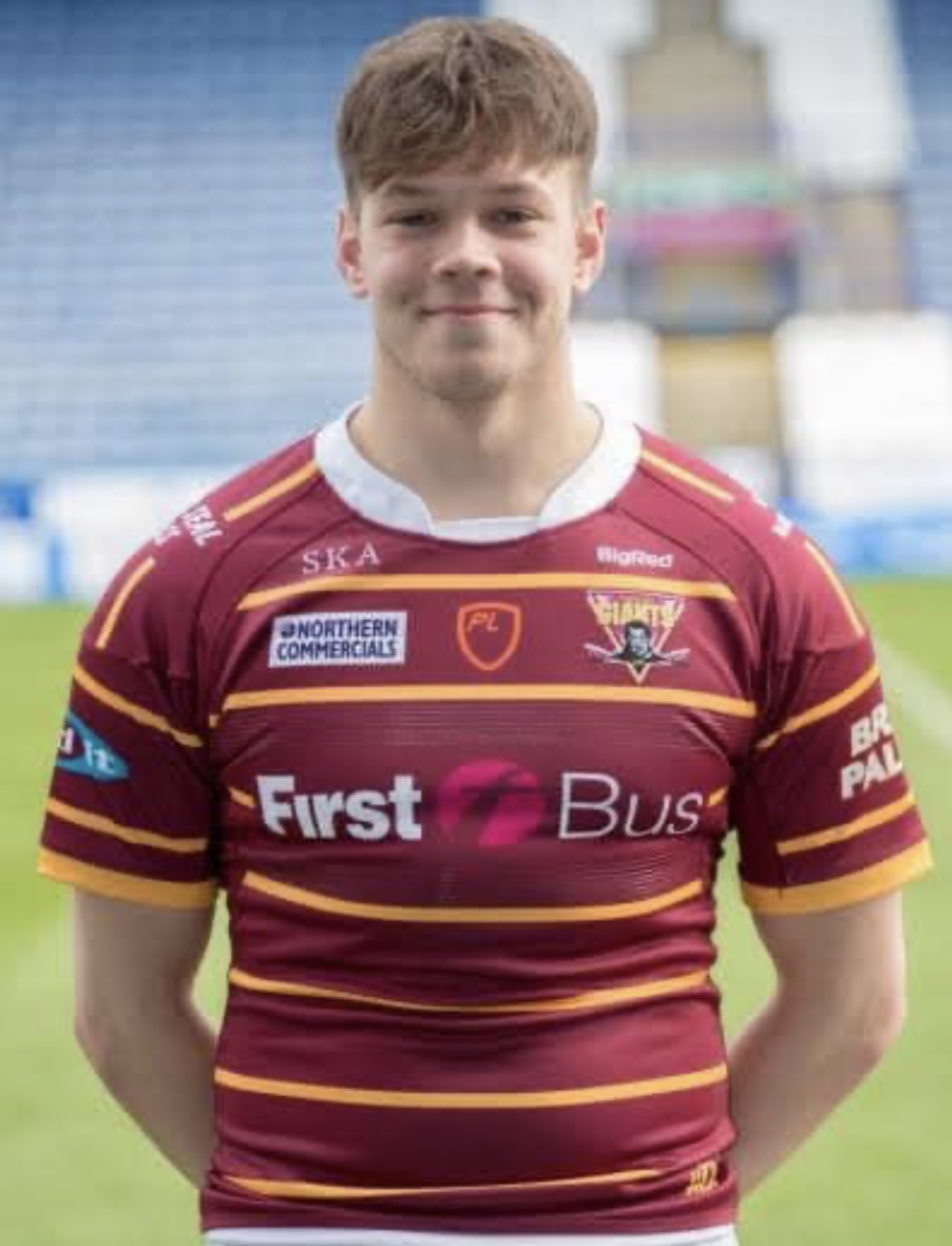 "Tom comes to us as a natural athlete – he represented England at swimming, junior level — and he's had four years at Huddersfield Giants since then. He's a big boy and he'll provide us with punch on our edges,"
said Roughyeds head coach Stuart Littler.
The teenager plays second-row or centre, preferring second-row.
As a 14-year-old swimmer he was ranked in the national top 20 at his age and it was a bitter disappointment for Swim England when the youngster from Huddersfield climbed out of the training pool for the last time.
"I just got fed up of it," he said. "Every day was the same. Early morning in the pool, school, back in the pool and then early to bed. I never got chance to see my friends. There had to be a different sport I could enjoy and I found it in rugby league.

"Giants sent James Westerby to school to run his eye over us and he invited me down to the Giants. After I had been there for a short time Andy Kelly (Youth Development Manager) signed me and I played scholarship rugby from 14 to 16 and Academy from 16 to 18.

"During those four years I also played for community clubs Brighouse and Siddal, in Halifax.

"Signing for Oldham is the next step. I'm thrilled to be able to keep on playing rugby part-time and pursuing a full-time career in property investment. I'm really looking forward to meeting the lads and getting cracking in pre-season training."

This is yet another example of a boy who refuses to accept there is no future in rugby league after being signed by a Super League club at 14 and released at 18.
There are hundreds of part-time professionals in the Championship and in League One and it's an opportunity to enjoy the game while still young and at the same time build and advance a career that will be there waiting when the time comes to hang up the boots.
Stand by for another signing — one with a huge local angle — before the end of the week.