ROUGHYEDS are pleased to announce their ninth signing for 2022 with the capture on a one-year contract of former Featherstone Rovers, Hunslet and Keighley Cougars front-row forward Jack Coventry.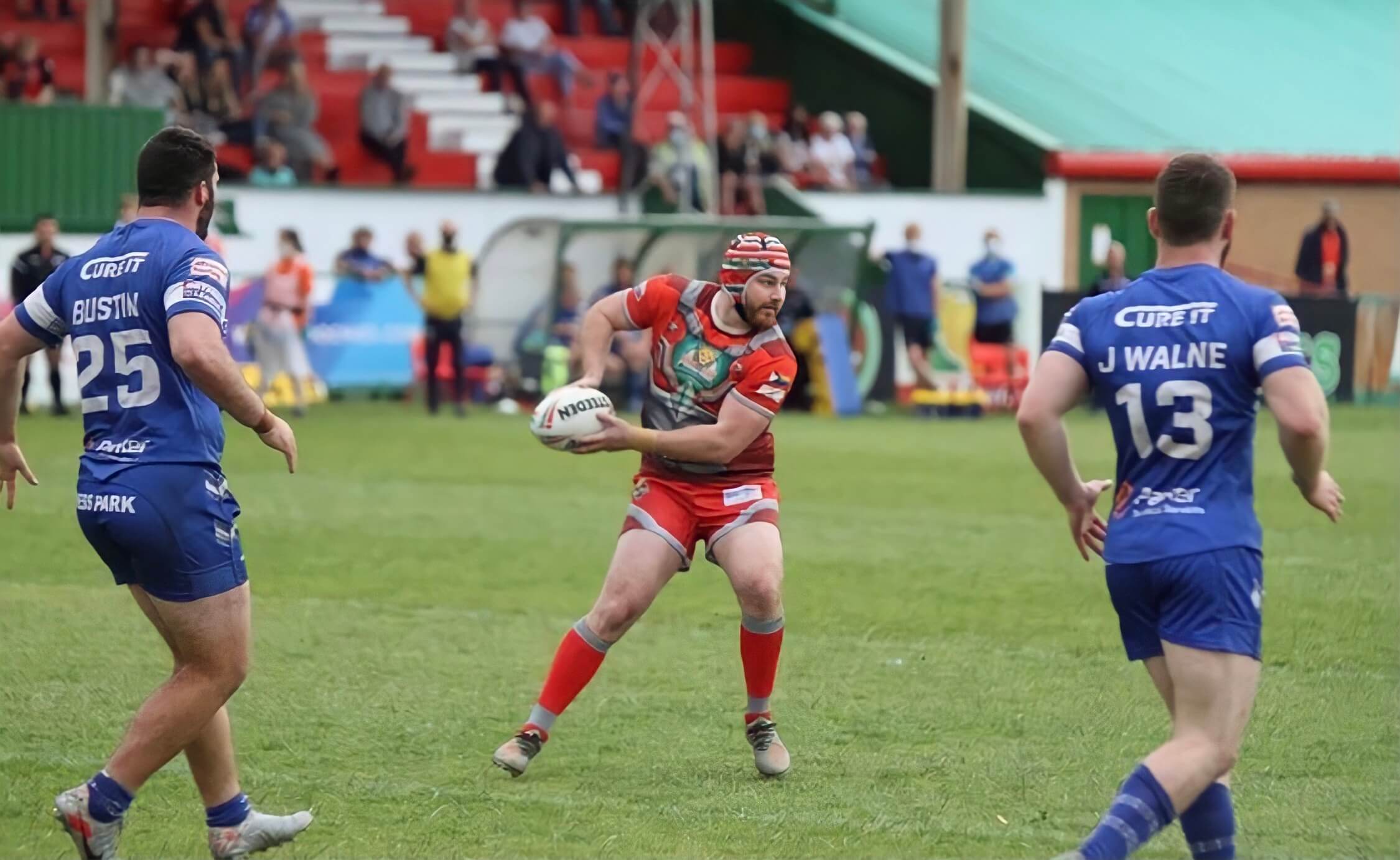 It is widely believed in the game that, at the age of 27, Jack still has his best years ahead of him as a tough, rugged front-rower.
He is a close friend and best pal of centre Will Cooke, who has also signed for Roughyeds.
Natives of Castleford, where they both live, they have played together at Hunslet and Keighley, having both learned the rudiments of the game at their local amateur club, Castleford Panthers.
In their teens they went their separate ways — Coventry to Featherstone, Cooke to Castleford Tigers.

Coventry went from scholarship to first-team at Rovers, for whom he made seven Championship appearances in 2015 before going to Hunslet on loan and then signing a two-year deal for 2017 and 2018.
Cooke, younger by three years, had a successful spell at Oxford before joining his mate at Hunslet in 2018.
In 2019 they were both at Keighley, Coventry making 21 appearances and Cooke 18.
The 2020 season was abandoned almost before it had got going and last season Coventry was still at Cougar Park but Cooke had moved back to the South Leeds Stadium.
They now team up again at Oldham — and nobody is happier than Roughyeds' new team boss Stuart Littler.
He said:
"They're both coming for the right reasons, determined to advance their careers and go as far as they can. I'm looking forward to working with them both.

"We identified Will as a young player with plenty more to offer and we believe, like him, that he can become a Championship player with the right guidance. As a former centre myself I hope I can help him to achieve his ambitions.

"If he makes it to the Championship, we hope it will be with Oldham because that's what we'll be striving for too.

"As for Jack, he's another who's coming to work hard, to do well for us and also to see if he can become a Championship player. Both of them are enthusiastic and ambitious and I'll be speaking to them about the attractive brand of rugby we will be striving to play.

"They will have specific roles and I know they will fit into the overall plan. They will do well on and off the field – and off the field is just as important as on the field in terms of interaction with everybody."
Said Coventry, who will also be playing for a Lancashire club for the first time:
"I can't wait to get started. It will be a massive change and a huge challenge. I was very impressed when I talked to Chris and heard what he had to say about the club's plans for the future."
The nine who have signed so far comprise of six players who were here last season and three new signings.
Backs:  Joe Hartley, Ben Holcroft, Tommy Brierley, David Hewitt, Will Cooke.
Forwards: Brad Jinks (hooker), Luke Nelmes, Callum Cameron, Jack Coventry.
Hartley, Jinks and Cameron are local lads – and head coach Littler would like to see more Oldhamers in his squad.
Watch out at 7pm tomorrow (Thurs) for another NEW signing.