A reminder that Kevin Flanagan's funeral is at Oldham Crematorium TODAY at 1.30pm and afterwards at High Crompton Conservative Club.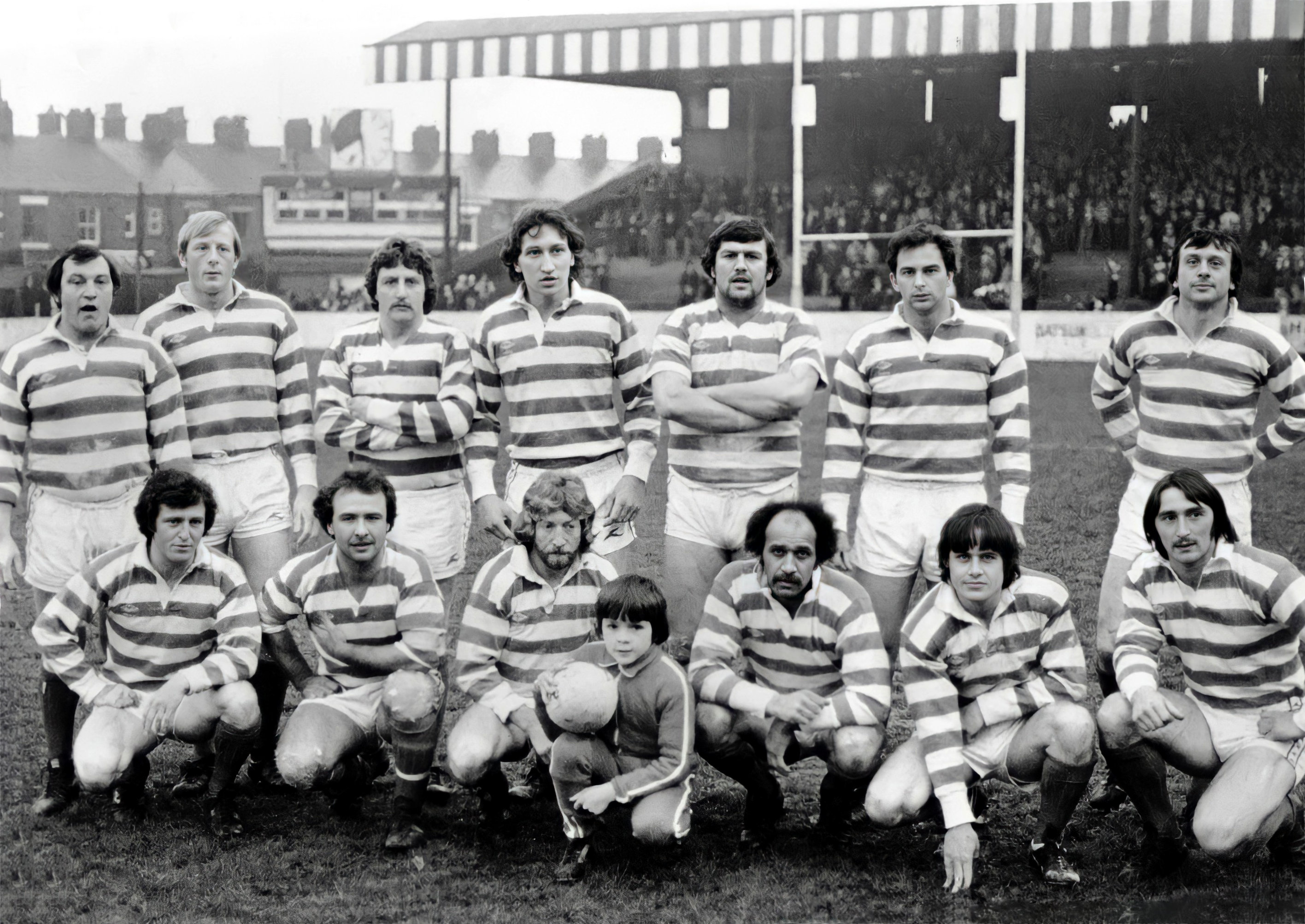 Former centre Ian Radcliffe, pictured above on the front-row of this 1979 team picture, between Mike Elliott and Geoff Munro, is the latest of many to send his condolences.
Writing from his home in Hertfordshire, Ian said:
"Kevin was a great player and team mate as well as being a great guy. I won't be at the funeral, but my thoughts will be with Kevin's family."
Brian Walker's funeral is TOMORROW at Holy Trinity Parish Church, Woods Lane, Dobcross OL3 5AN at 11.30am, then Oldham Crematorium at 1pm, then at The White Hart, Lydgate.
All inquiries should be made to the funeral directors, Wild and Brierley on 0161 624 1209.
Brian was not only a lifelong fan, but a trustee of the Oldham RL Heritage Trust and a board member of Rugby Oldham, the Supporters Trust.
Thanks to the Heritage Trust for providing the above team picture.
Michael Turner represented both Trusts at last night's monthly meeting of the Oldham Past Players Association, while Oldham RLFC were represented by club ambassador Adrian Alexander and club media manager Roger Halstead.
The Past Players' annual dinner at St Herbert's parish centre on Broadway on Friday, October 15 (Iestyn Harris guest speaker) is a sell-out, but anyone wishing to go on a waiting list is asked to ring John Watkins (07974 612038) or Joe Warburton (07882 848 340).
The Past Players also have a social night at Springhead Liberal Club on Friday, December 3, £10 a ticket including entertainment and potato pie supper (ring the above numbers for tickets and more information).