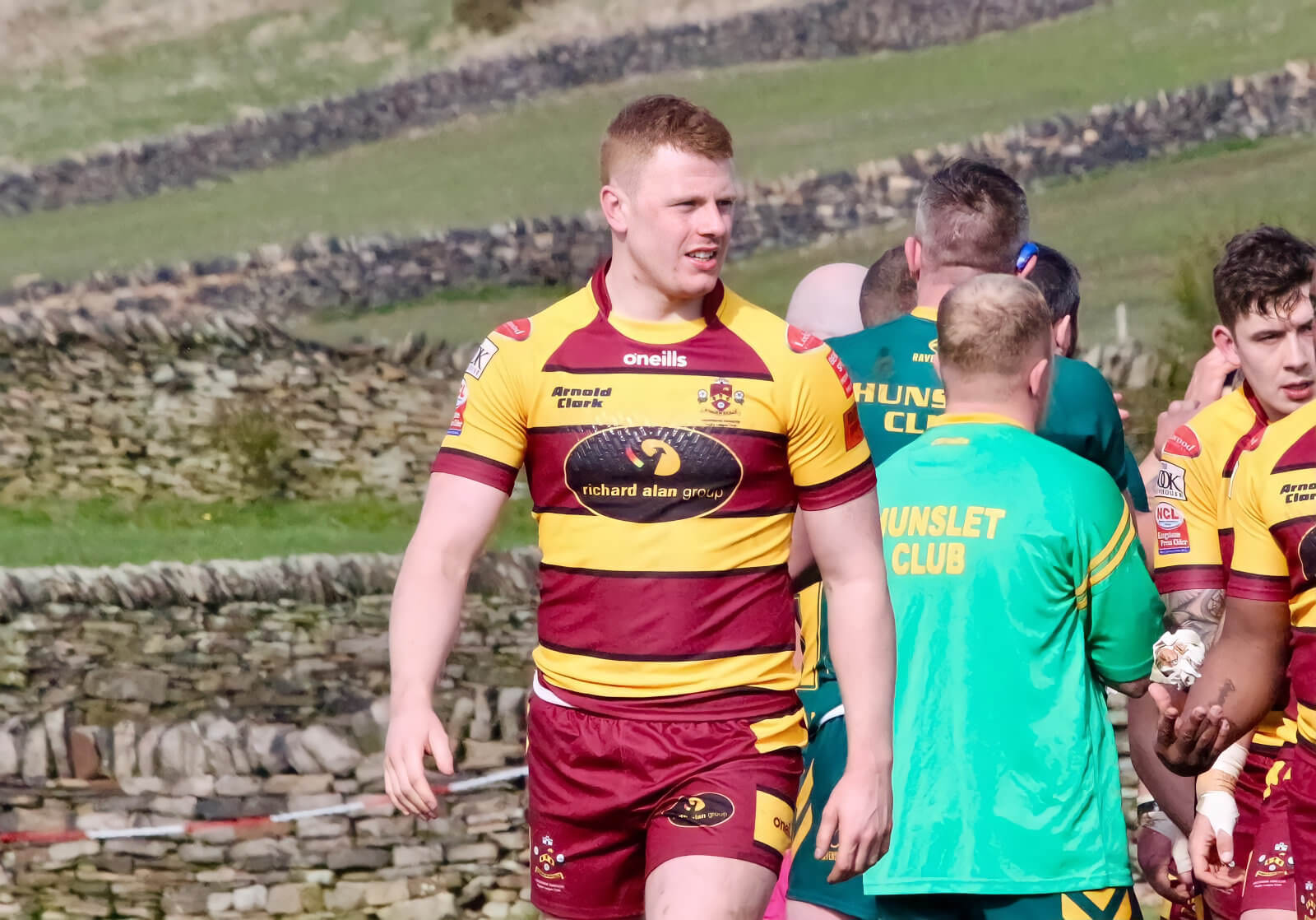 ROUGHYEDS have succeeded where others have failed in getting the signature on a one-year contract of 26-year-old Underbank Rangers captain and full-back Owen Restall, who went to Australia in 2018 with England Community Lions under-23s for an international Nines tournament.
From Almondbury, near Huddersfield, Owen was a key member of the Underbank side which reached the fourth round of the Challenge Cup in 2020, eventually going down only 22-0 to Bradford Bulls after wins against Lock Lane of Castleford, Distington of Cumbria and, in round three, West Wales Raiders at Stebonheath Park, Llanelli.
Underbank won 30-8 in South Wales where the captain, Restall, scored three tries to take his total to five in his side's four cup-ties.
Two years earlier he was in the England Community Lions under-23s squad that was in the same group as Tonga, Samoa and Papua New Guinea.
Though full-back is his preferred position, he can also play centre and wing. He has also played the odd game in the second-row.
After rejecting offers to turn professional before Covid and having had options from other clubs this time, Restall chose Roughyeds after talking about the club to chairman Chris Hamilton, head coach Stuart Littler and also to his pal Luke Nelmes.
Said Owen, who teaches chemistry, physics and biology at Honley High School in Huddersfield:
"Nelmesy and I are good mates and he gave Roughyeds a big recommendation. He said how much he enjoyed being at Oldham and generally spoke highly of the club.

"I was also impressed by what Chris and Stuart had to say about the club and their aspirations for the future.

"I can't wait to get started now. I've had offers in the past but the Oldham move appealed to me and both the opportunity and the timing of it seemed right. Chris and Stuart outlined their hopes and ambitions for the club and it just felt to be the right step to take."
Restall started playing rugby league as a young boy at Newsome Panthers, where he stayed until he went to university.
He didn't play club rugby while he was studying at Leeds Beckett University, but he returned to Newsome for a year after uni and then switched to Underbank, where he has been for five years — the last two as captain.
Littler commented:
"Owen is coming for the right reasons, in that he is desperately keen to make a go of it and to prove to himself more than anybody else that he can hack it and do well in the pro game. That is important.

"He has something about him, no doubt about that, and things we can work on. My job as coach is to make him better, the best he can be, and I'm really looking forward to working with him.

"We can build on his talents and take him to the next level. We are building our squad almost day by day. Things are going really well."
Fans' Forum
DON'T forget Thursday evening's Fans Forum at the Oldham Event Centre, Boundary Park. All are welcome, admission is free — and the bar will be open.
Answering questions from the floor will be chairman Chris Hamilton, vice-chairman John Roddy and head coach Stuart Littler.