ROUGHYEDS are delighted to announce the signing as head coach of former Swinton Lions boss and current Ireland international team chief Stuart Littler.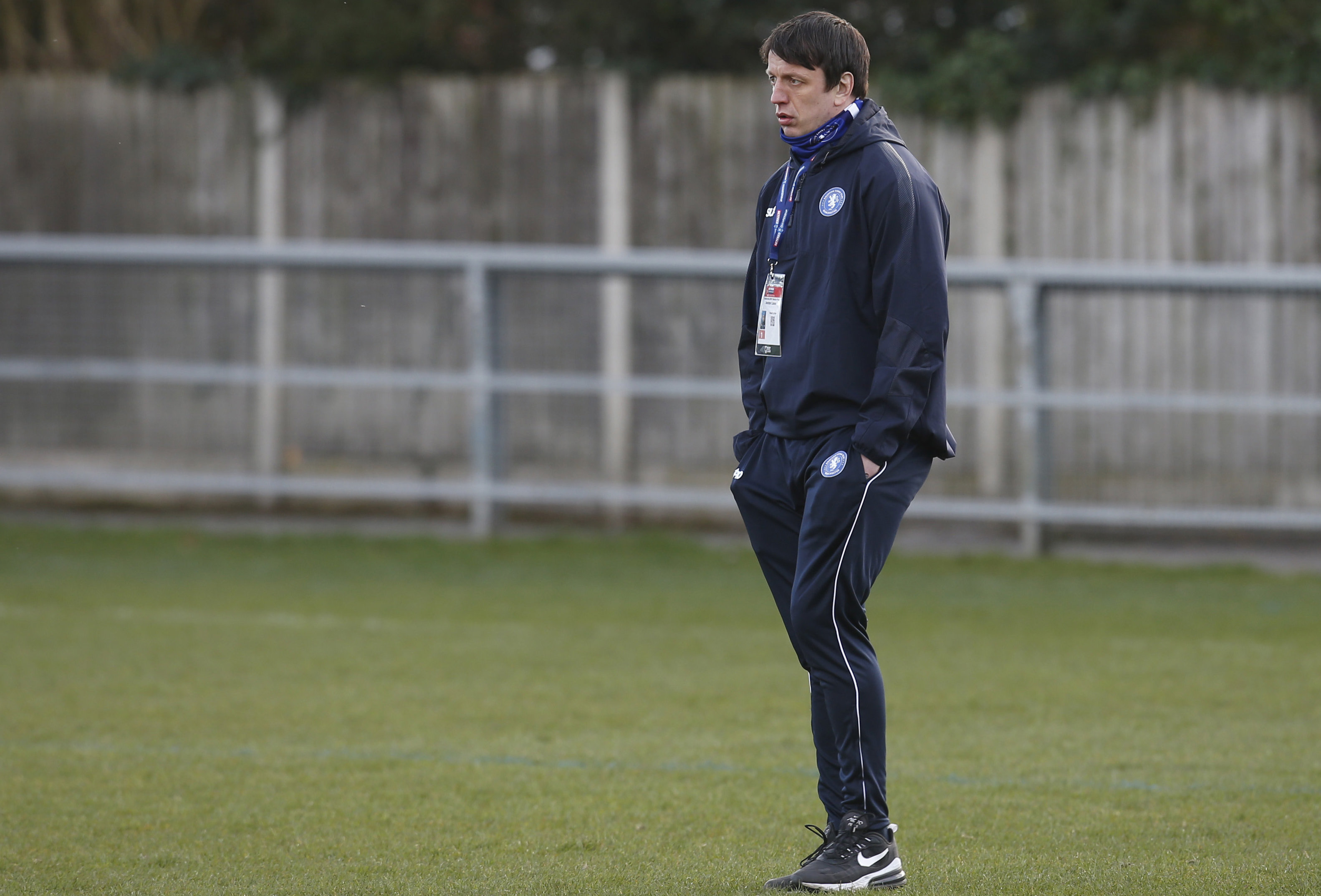 The 42-year-old, who arrives on a two-year contract covering 2022 and 2023, will be assisted by Brendan Sheridan, who has already spent two years at the club as coaching No 2.
He will be in charge of Ireland in next year's World Cup.
Littler said:
"I'm excited by the challenge and really looking forward to getting cracking.

"We are in a transitional period for both Rugby League in general and Oldham in particular, but all the clubs are in the same boat and we've just got to get on with it.

"Chris (club chairman), Brendan (assistant coach) and I got together last night to plot the strategy going forward.

"A few of the players have retired or moved on, but we are already talking about signing players for next season and we'll be identifying new ones whom we want to bring in."
Born in Wigan and living in Leigh, Littler was a big, tough, centre or second-row, who scored 112 tries in 329 appearances for Salford between 1998 and 2010.
Transferring to Leigh, he added 31 tries in 97 games between 2011 and 2014, followed by a brief stay at Rochdale before starting a long association with Swinton which spanned six years as player, as John Duffy's assistant coach and then as head coach.
Add to his club statistics his ten tries in 19 games for Ireland and his career stats in total were 174 tries in 482 appearances.
He and David Watkins have the distinction of being Salford's top try scorer in a season.
After retiring as a player with Swinton in 2016, he remained with the Lions as assistant coach until Duffy left the club in July, 2017 when he was upgraded to head coach.
He was the Lions boss for four years until July this year when he and the Lions parted company and no 2 Allan Coleman was put in charge with the blue-and-whites struggling at the foot of the Betfred Championship table.
This was three weeks after a similar reshuffle here at Oldham where Matt Diskin went and Brian McDermott came in as coaching consultant.
Neither Oldham nor Swinton could escape relegation, so both clubs will be in League One next year – Littler's first experience of coaching in the third tier.
All his coaching at Swinton has been in the Championship. They went up with Oldham in 2015 and they've been in the Championship ever since — six years in total — although they had to thank a divisional structural change in 2018 and a 30-22 play-off win against League One Workington to keep their tier-two status alive.
Their best Championship season was in 2019 when they finished ninth out of 14 and Matty Ashton, now making headlines at Warrington Wolves, was top try scorer in all divisions with 30.
A Swinton statement relative to Littler's departure read:
"The board would like to acknowledge that Stuart Littler has been an outstanding servant to Swinton Lions over the past six years. He is a top-quality coach and a thoroughly decent human being.

"This season he has had to contend with an unprecedented injury list, but we are in a results-driven business and the board felt the time had come for a fresh approach."
In his day job, Littler is a head of year and a curriculum manager at Atherton High School in Leigh.
Before that he was a manager and an educational tutor for the Trust in Leigh Sports Foundation, a role in which he co-ordinated Foundation coaches in the delivery of school and community club coaching sessions.
Said Oldham chairman Chris Hamilton:
"This is a time of considerable change for the game and the club.

"We needed someone who was up for the challenge and in Stuart we have that man.

"He's a coach who has extensive knowledge of both League One and the Championship. He's also experienced at international level with Ireland, while he has worked outside rugby in the community and he currently works in various roles at a high school in Leigh.

"He's a good fit — just what we were looking for — and we are looking forward to working with him. I've had a few meetings with Stuart and last night we met Shez as well.

"Plans for next season have been going on behind the scenes, despite all the uncertainty, but now we have a head coach and his assistant in place we can start in earnest."
Littler added:
"I'm totally committed 100 per cent on anything I take on. This is a blank canvas and an opportunity to start from scratch and build up into something big and good over the next three or four years.

"I'm big on getting out into the community and working with the community clubs and I know Chris has a vision for taking the club forward both on and off the field.

"My own son plays at Leigh Miners and I was recently up at Saddleworth Rangers watching him. They have an excellent set-up there.

"Nobody really knows what's happening in terms of league structures, who we'll be playing, when the new season starts, central funding etc but, as I say, we're all in the same situation and we just have to get on with it.

"We've got to get on now with identifying players we want to sign or re-sign for next year. I know quite a bit about the Oldham players already and it was very good and useful to go through things last night with Chris and Shez and to talk about things like signings, team structures and how we want to play.

"I'm also very interested in the Ex-Players Association, lads who have had connections with the club previously, and I'm keen to get all rugby people in the town interested. I want to get them all feeling involved.

"I'm excited because this is a big challenge but also a big opportunity to take the club forward and I'm looking forward to it immensely."
Stuart Littler image via SWPix