JORDAN Andrade, our new front-row capture, isn't the only family member to target an appearance in next year's World Cup.
His sister Savannah, eight years younger at the age of 21, has her sights set on inclusion in the England squad for the Women's World Cup, while big-brother Jordan hopes to be in the Jamaica squad which will be in the Men's finals for the first time.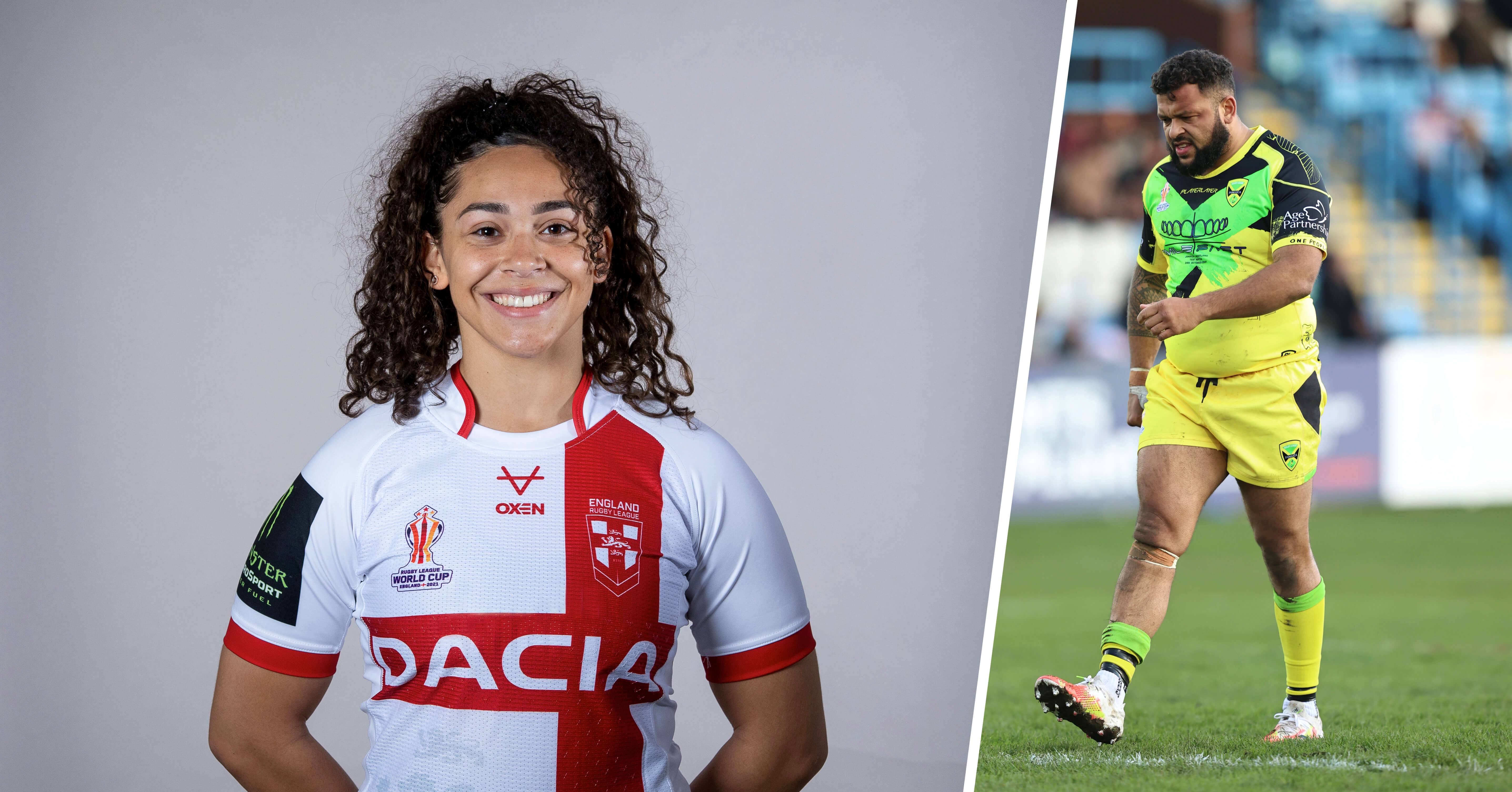 A women's star for York City Knights, Savannah was in the England squad that beat France in Perpignan recently while Jordan, now a Roughyed, was in the Jamaica squad that played Scotland on the same weekend — a special and an emotional time for all the family.
"I can't imagine there have been many brother-and-sister siblings who have played international rugby on the same weekend, albeit for different countries,"
said Jordan, who has played a big role in helping his 'little sis' to hit the headlines in her chosen sport.
She has trained with him for years and taken many tips off him and he makes a point of messaging her before every game.
Added Jordan, who is targeting a big League One season for Roughyeds in order to cement his own place in the World Cup:
"I didn't have a little brother, but I was able to help Savannah and we've trained together for years.

"I'm just an ageing prop. She's the one with flair, speed and talent. I'm an ugly prop whose job is to drive the ball in, but I'm determined to have a big season in 2022 in the hope that I get the chance to go up against Stu Littler's Ireland in the World Cup.

"Jamaica and Ireland are in the same group with New Zealand and Lebanon so it should be fun !"
Jordan has been part of the Jamaica set-up for the past five years so he must have a good chance of realising his ambition, particularly if he attracts attention with his performances for Roughyeds.
And if Savannah makes it for England Women, who are grouped with Brazil, Canada and a strong Papua New Guinea squad, the Andrade family will have plenty of reasons for bursting open the bubbly!
Andrade images via SWPix