WITH more than 100 games for Leigh Centurions, 37 for London Broncos and a few for various other clubs, Oldham, Swinton and Newcastle included, Tom Spencer must be one of Rugby League's most experienced props outside Super League.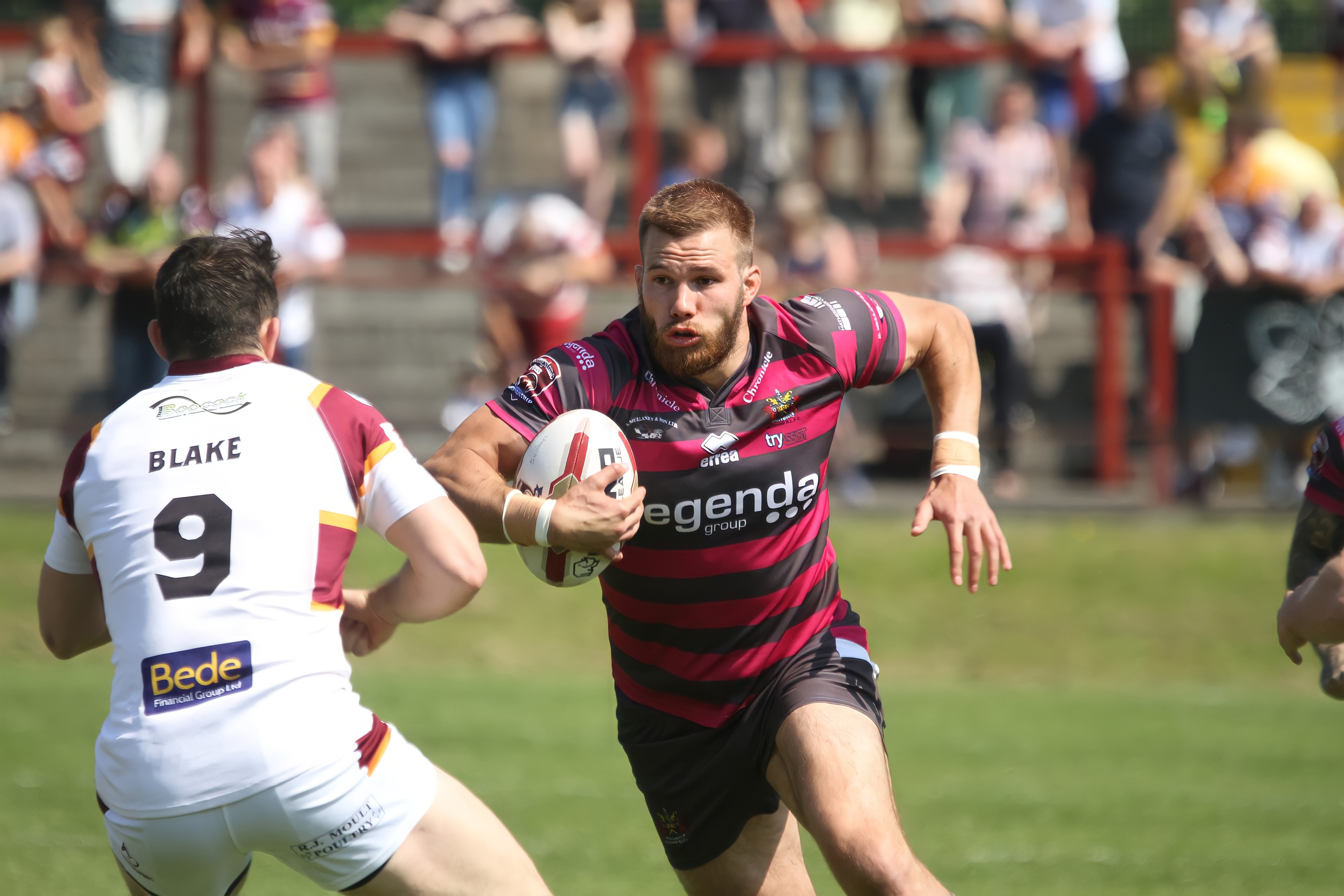 Little wonder then our head coach Stuart Littler has warmly welcomed 30-year-old Spencer to the Roughyeds and has said he is "delighted" to get the deal over the line for another member of the engine room, who can add vast experience to the pack.
Spencer can certainly do that, having signed for home-town Wigan Warriors when he was 19, playing in seven Super League games for Wigan before going down the road to Leigh, initially on loan, and ending up spending most of his career there.
He did have two seasons away when he went to Broncos. In 2018, the year they won promotion with that stunning 4-2 Million Pound game triumph against Toronto in Canada, Tom played in 28 games, including a subs job in the big one that caused one of the biggest shocks in Rugby League history and saw Broncos return to Super League in Danny Ward's first season as head coach.
After that Spencer went back to Leigh where he spent the last year of his contract, 2021, out on loan, first at Swinton and then at Newcastle.
It was while he was at Swinton that he got sent off at Bower Fold.
It isn't widely known that his elder sister Amy, now 36, was one of the UK's best sprinters in her teenage days when she won the BBC Young Personality of the Year in 2001.
She became world under-18s silver medallist at both 100 and 200 metres and was once hailed by the Manchester Evening News as "potentially one of Britain's best-ever female sprinters."
Tom said of his move to Oldham:
"Everything slotted into place. I was looking for a part-time opportunity with a good club. Not only is Oldham a good club, but I was with Stuart (Littler) at Leigh and at Swinton and I'm excited to be part of what he is trying to achieve at Oldham.

"He's hoping to rebuild Oldham with a new squad and I'm really looking forward to that and imparting a lot of my experience on the younger lads.

"It's a new journey for me and at this stage of my career I couldn't have had a better move. I'm back at university to finish my sports science degree which I started when I was 18.

"Rugby came first back then so when I went to Wigan full-time I had to give up on the degree. Now, I'm back at UCLAN in Preston so rugby has to be part-time and I couldn't have come to a better part-time club than Oldham.

"I'm looking to qualify for a decent job when I have to hang up my boots, but I've a season or two left in me yet and the challenge at Oldham is very different to anything I've been involved in before. It really does excite me, because I know all about Stu and he knows all about me. Also, we've got some very good young kids and it will be very gratifying for me to help them be the best they can be."
Littler said:
"Tom has loads of experience in the Championship, mainly at Leigh and London Broncos, and he'll add a lot of know-how to the pack. He knows how I want to play the game and he is really enthusiastic about what we are trying to do at Oldham.

"He's coming for the right reasons. like all the other lads, and he also has a point to prove."