LOCAL lads Dylan Turner and Scott Parnaby, who've been mates since primary school days at Hodge Clough, Moorside, are keeping fingers crossed that an appearance for England Community Lions under-17s in a 16-10 win against Wales at Colwyn Bay will prove a stepping stone to bigger and better things in rugby league.
Standing 6ft3", loose-forward Parnaby, who plays for Waterhead, and prop Turner, from Oldham St Anne's — another young giant — are now in the frame for potential inclusion in the 2022 England Community Lions Youth Programme, which includes a European Championship series in Italy at under-19s level.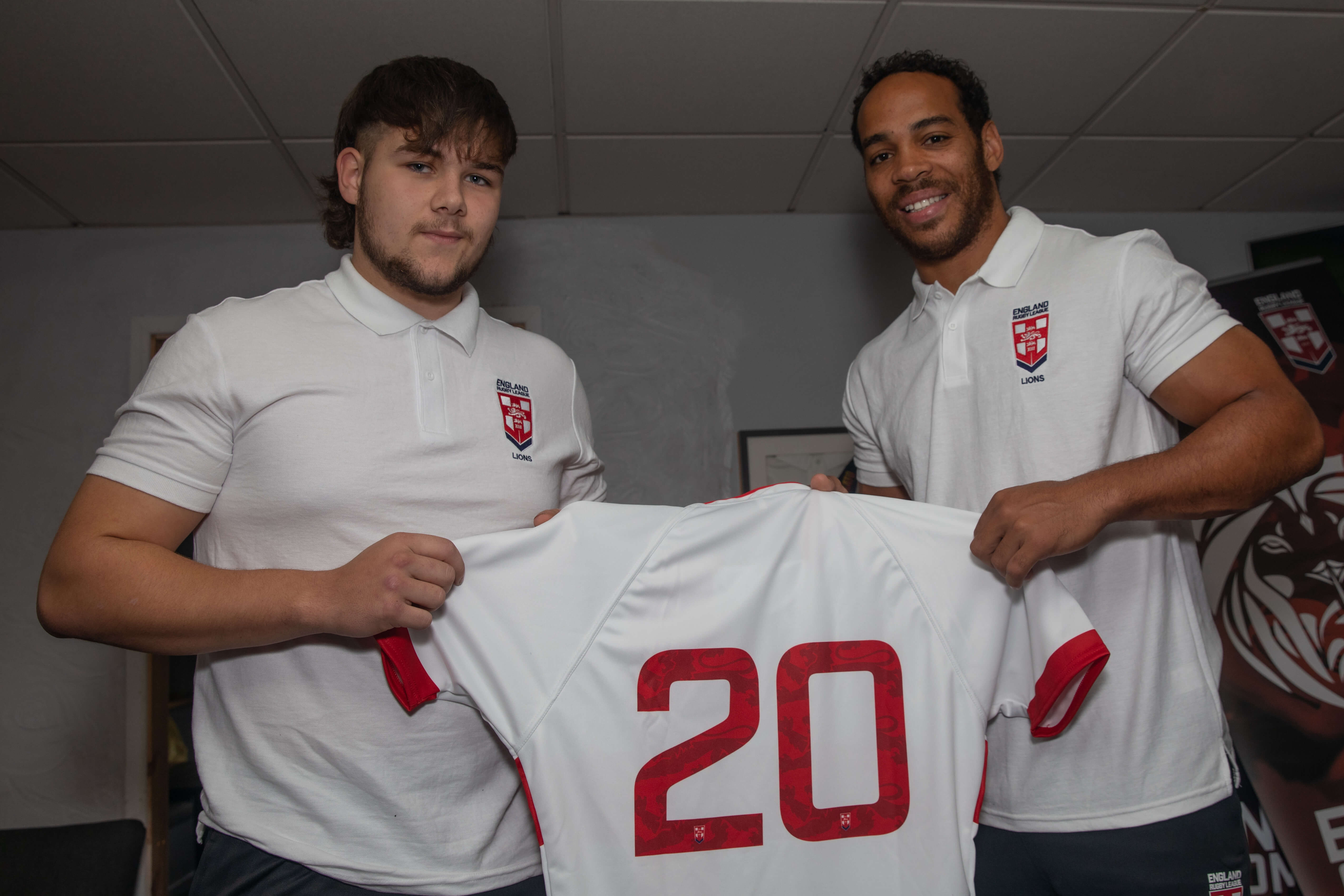 Also nominated by their clubs for inclusion in trials, which start in St Helens on Sunday, December 12, are Callum Murphy and Ellis Walker of Waterhead and Ross Davies, Cameron Haigh and Sam Ratcliffe of Oldham St Anne's.
Saddleworth Rangers, who have made no nominations, say they have two youngsters who would definitely have been put forward had the players concerned not been a few days outside the age-group deadline.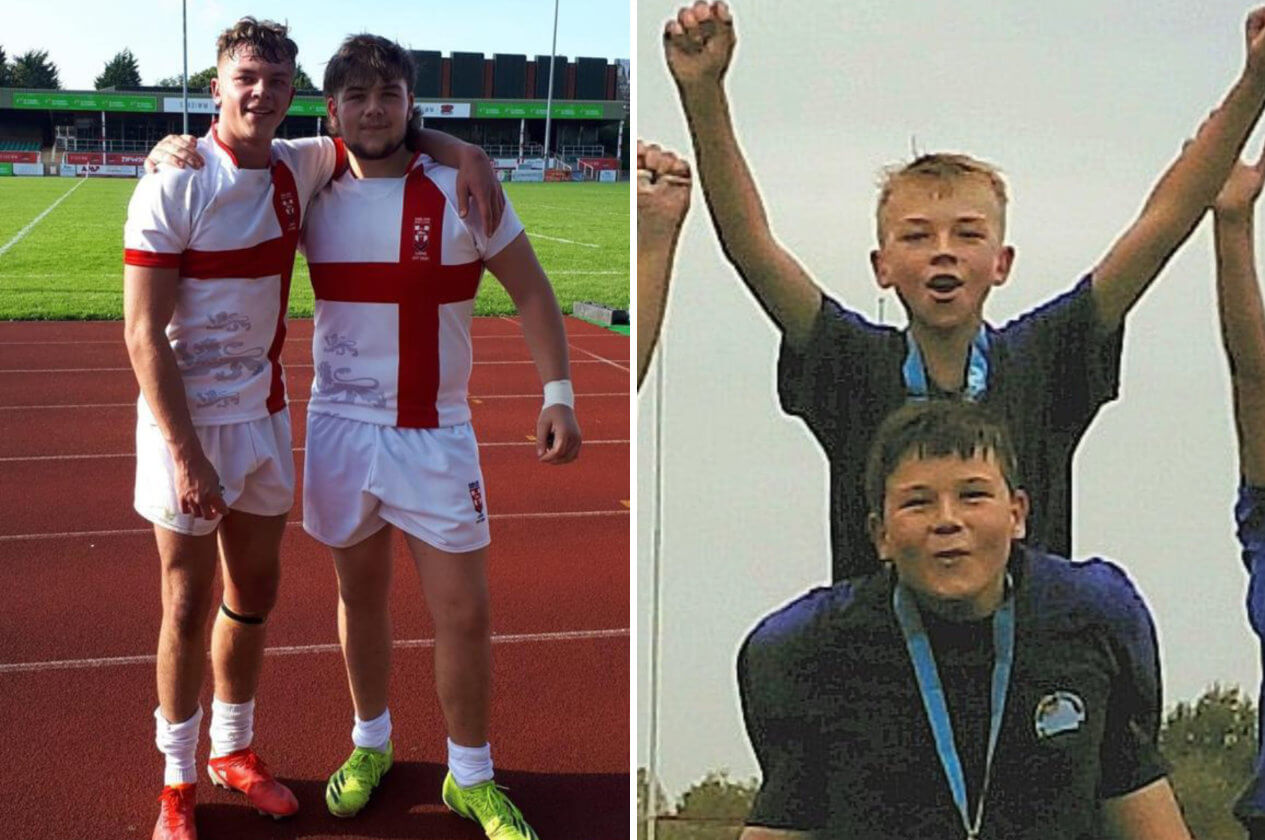 Picture shows good friends Parnaby and Turner as 10-year-old Hodge Clough Primary boys at a rugby tournament in 2014.
Fast forward seven years and they're proudly pictured wearing England under-17s kit, having first started playing together as under-7s at St Anne's.
Scott later moved to Saddleworth and then to Waterhead, but Dylan, who won the coaches' individual award for his display against Wales, is still at St Anne's, now playing against men in the senior sides.