ROUGHYEDS are delighted to announce that the club's 16th signing for 2022 is an experienced forward who hopes to be playing in the World Cup next year.
Jordan Andrade, a 29-year-old prop who was at Hunslet last season, has been part of the Jamaica national set-up since 2016 and is looking for a big 2022 League One season at Oldham in order to cement a place in the Reggae Warriors' squad next year.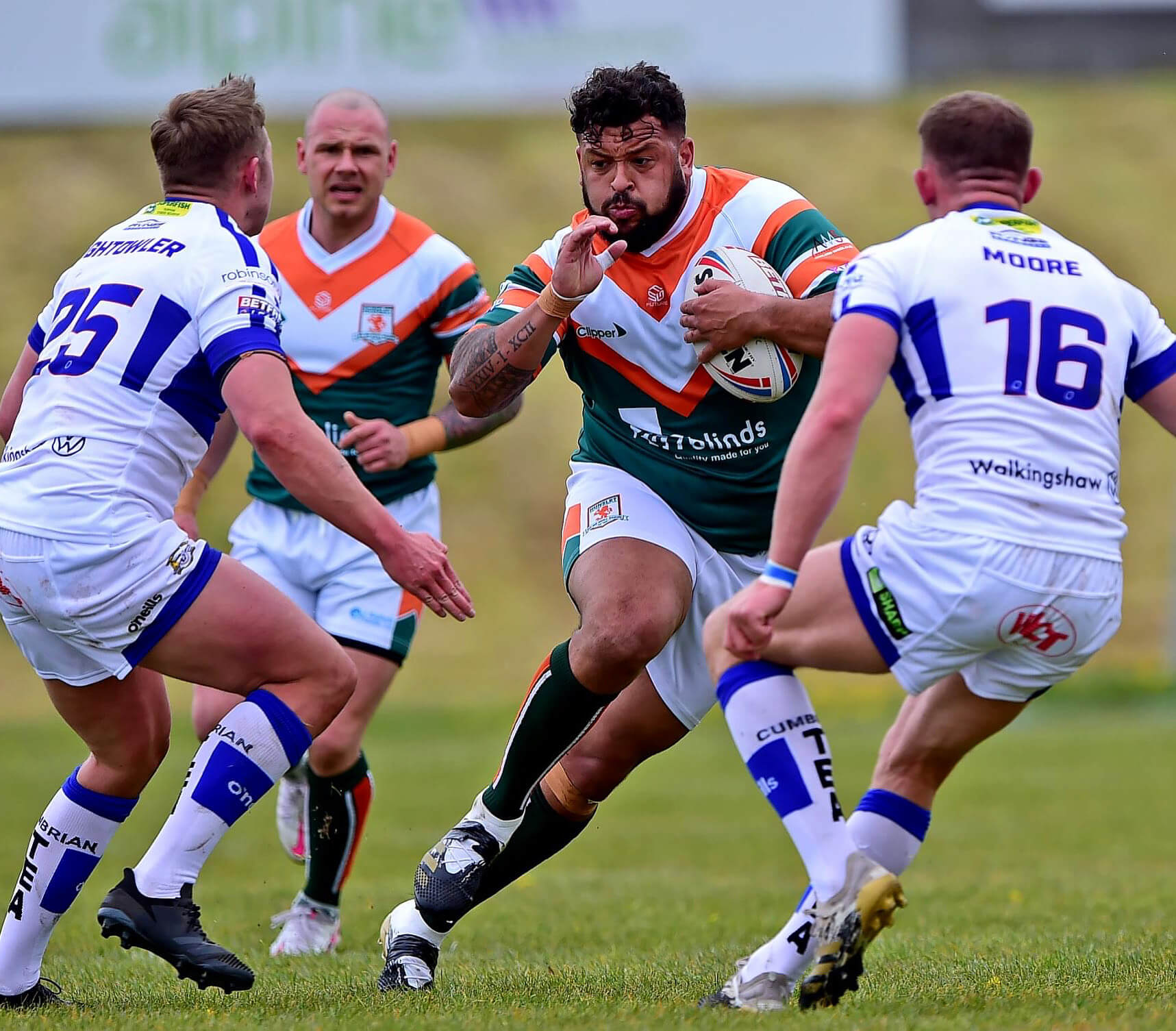 It will be their debut on the World Cup finals stage and they are in the same group as Ireland, coached by our very own Stuart Littler.
"I've told him I hope he has a World Cup blinder — until they come up against Ireland !",
said Littler, who is thrilled at the way our 2022 squad is taking shape with its mix of youth and experience and a leaning at the younger end towards Oldham-born players.
Littler will be looking to the likes of Andrade, Jason Muranka, Luke Nelmes and Jack Coventry
to look after the young forwards, to show them how to negotiate the step-up from age-group rugby and to generally push them in the right direction.
Said Littler:
"Jordan (Andrade) played for Jamaica against England Knights recently and then scored against Scotland in the next match. He's looking for a big year with the World Cup at the end of it .

"He's set himself a huge 2022 goal — to help Roughyeds get back into the Championship first time out and in so doing to get the chance to play for Jamaica in the World Cup final. He thinks his best chance of doing that is with Oldham.

"My job is to help him to achieve those team and personal targets. I'm looking forward to working with him."
Born in Huddersfield and still living there, Andrade played for Newsome Panthers as a boy and continued to play there until he joined the RAF when he was 17.
During the next few years he played for both the RAF and then the combined Armed Forces before signing for Oxford, his first pro club, and then having a brief stay with Bradford Bulls.
Dewsbury came next, then Hunslet and finally Oldham.
Jordan said:
"I need a big season and when I spoke to Chris (Hamilton) and then to Stuart (Littler) it quicky became apparent that at this stage of my career, Oldham was the right place to be.

"I want to be pushing for promotion and I think Oldham will be right up there. Stuart has been in rugby league for many years. He has loads of experience, both as player and coach and I'm sure we'll go well."