ROUGHYEDS have taken their squad numbers to 26 with the capture on a one-season contract of 23-year-old second-row forward Ethan Ferry from Dewsbury Celtic.
He was recommended to the club by his former coach at Celtic (Oldham No 2 Brendan Sheridan) and he has put pen to paper, having impressed our coaching staff during the recent months of pre-season training.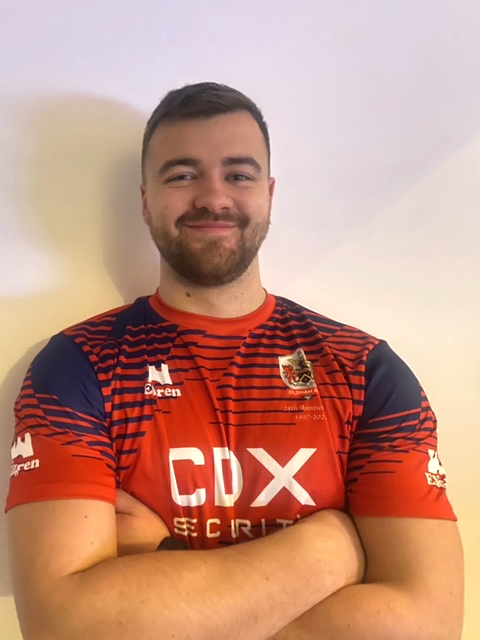 Ferry and winger Liam Copland, whose signing has already been announced, have both surpassed expectations during their time on trial at the club.
It took in most, if not all, of the tough and demanding pre-season programme, which included an exercise up Snowdon in the middle of the Welsh winter and a challenging work-out in Westhoughton during non-stop rain and high winds.
Commenting on Ferry's performances in pre-season training, head coach Stuart Littler said:
"Ethan is a forward whom Shez (Sheridan) knows well. In choosing to come on trial for pre-season training, like Coppy (Copland), he backed himself to impress us and that's to be applauded.

"I've seen a lot of progress in him session on session, week on week.

"He's never been in a professional environment before so its a big challenge and something new to him, but he's doing very well indeed, he has slotted into the group very comfortably and, like Liam, I expect Ethan to be pushing for a place."
Ferry was 13 and at High School when he first played rugby league, but he took to it immediately; went to Dewsbury Celtic with some of his school mates . . . and by the time he was 16 he was making occasional FIRST TEAM appearances.
At 17, he was a regular first-team player.
"Shez was my coach at Celtic for a time and he was largely instrumental in getting me over to Oldham," said Ethan.

"To be honest, I didn't know what to expect. How would I when I had only ever been at Celtic ? Anyway, I'm enjoying every tough minute of it and feeling the benefits.

"Snowdon terrified me because I hate heights, but it was great for several reasons. If I didn't know before, I certainly knew then that I was now in the part-time pro ranks.

"It's a challenge and one I'm going to relish. I'm really looking forward to this season's games and to testing myself at this level."
A plumber by trade, he works for a Cleckheaton firm and does jobs all over Leeds and districts.