OLDHAM have added to their squad with the signing to November 30 of former Hunslet winger Liam Copland, who has been training with Roughyeds throughout pre-season and has clearly made a big impression with head coach Stuart Littler.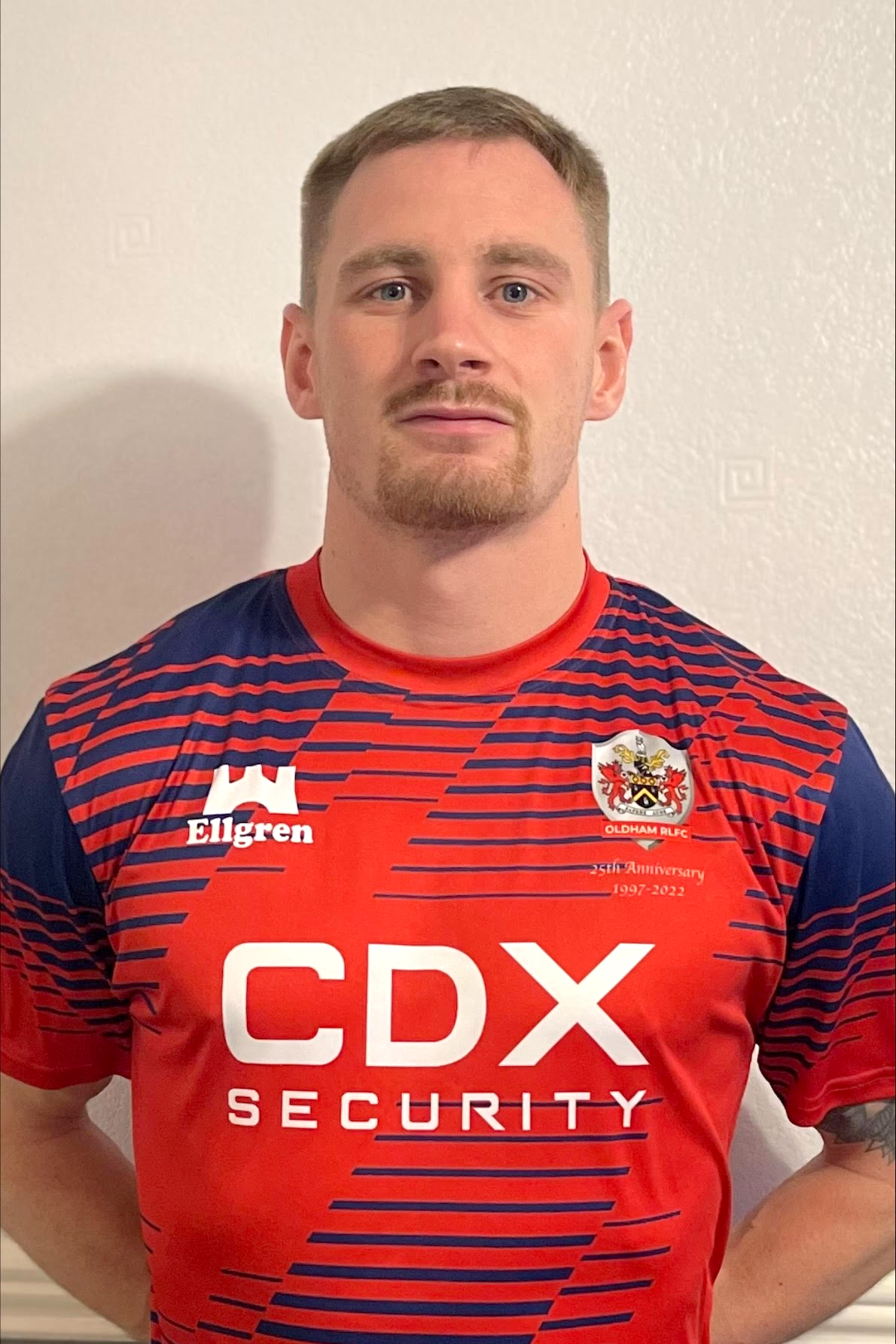 Putting the verbal meat on the bones of Copland's capture, Littler said the 28-year-old Yorkshireman had backed himself by agreeing to show what he could do in pre-season training and had fully earned the opportunity he had now been given.
Added Stuart:
"Liam came to us for the right reasons, put his best foot forward, and has really ripped into everything we've been doing.

"He came in search of an opportunity and he has got his rewards. He has often been out at the front in fitness tests and he is always challenging me with relevant questions.

"I expect him to be seriously challenging for a place in the team.

"And he has the added appeal, of course, of being able to play in nearly every position across the back line, although wing is his favoured position."
A Leeds lad, Liam started his rugby journey when he joined West Leeds Eagles at the age of six. When he was 17 he had a brief spell with Wakefield before joining Bramley Buffaloes, for whom he played in a 2014 Grand Final at Castleford against West Hull.
Wortley Dragons, his local club, came next, followed by two years out of the game and then a return with the well-known Stanningley club in division three of the National Conference.
Despite playing for only the second half of that season, he was unsuccessfully nominated for a player-of-the-year award as Stanningley won promotion to division two.
They were expected to toil in the higher division, but they finished top and this time Copland won the individual award as Stanningley again moved up the ladder, this time to division one.
They again took the division by storm to reach the play-off final, in which they played hot favourites Featherstone Lions at what was then known as Post Office Road; 'like a home game for them,' mused Oldham's latest signing.
Stanningley put up a good show, but the game went away from them in the second half.
It was, however, the first Stanningley team ever to get so close to qualifying for the premier division of the NCL — the top amateur division in England.
It was on the back of his performances in that run of two promotions and a play-off final appearance in three years that Copland was signed by Hunslet.
Covid struck soon afterwards and things didn't work out for him, but he is now determined to prove himself at Oldham.
He said:
"When I first arrived at Oldham, Chris (Hamilton) promised me two things — first, I would become a better player; second, I would enjoy the Oldham experience.

"He was right on both counts. My love of the game has been restored — and that's since I've been at Oldham throughout pre-season.

"We've all got a hunger to succeed and I think we'll do well this year."
He has two children, Harry, aged 10, and Ellie, aged eight, and he works on customer communications for Jet 2 in Leeds, operating from home.
He added:
"I'm excited about the year ahead. With the squad and staff we have and with the effort that's been put into pre-season, I believe we have the quality to compete for promotion.

"We believe we can get straight back up to where a club of this stature belongs and I'm looking forward to playing in front of YEDS fans.

"It's a new challenge for me - given to me by Chris, Stu and Shez – and I aim to take advantage of it to the best of my ability.

"My personal goal for the season is to play as much rugby as I can at this level and ultimately pushing on to become a Championship player in 2023."
---
See you at the season launch
YOU can get acquainted with our new squad — most of the players are signed-on fresh to us – at the season launch next Thursday, January 20 at the Oldham Event Centre in the North Stand at Oldham Athletic. It will start at 8pm after the players have finished training.
Squad numbers will be announced by Head Coach Stuart Littler so we hope as many people as possible will come along as we set the scene for the 2022 season.
Entry is fee - just turn up and the bar will be open.
Access to the large free car park just outside the venue is via the Broadway entrance. Hope to see you there !