THE Mullaneys of Mossley, skip hire and waste recycling, are sponsoring us again — something like two decades since they first came on board as commercial partners and sponsorship supporters of Oldham RLFC. They've backed us ever since!
"We've been doing all we can for the club for as long as we can remember, and I don't suppose we'll be stopping in the foreseeable future,"
said Shirley Mullaney, current matriarch of this family business that has been 'cleaning up' in Oldham and Tameside for 47 years and through four generations.
One of, if not the, longest-serving sponsors in our club's portfolio, H Mullaney and Son Ltd, are based at Brown Edge Farm, Broadcarr Lane, Mossley OL5 0JL, and you can ring them on 01457 83 2870 or email them at: mullaneybex@aol.com
Shirley and her husband Keith Mullaney, one of the firm's early pioneers, have been home-and-away hands-on Roughyeds fans since 1997 and rarely miss a game even now, though they are both in their seventies. Keith is also a season-ticket holder at Manchester United, but if ever a Reds' game clashes with a Roughyeds' match it's the oval ball that comes out on top !
Added Shirley:
"We are really looking forward to the new season. Club developments during this close season have been exceptionally positive and as a local business H Mullaney and Son Ltd is proud to be associated commercially  for another year.

"There's a buzz around the club and we are delighted to be part of it again."
Said club chairman Chris Hamilton:
"The Mullaneys have been sponsors and big supporters of the club for a considerable period of time and we are very grateful for their continued backing."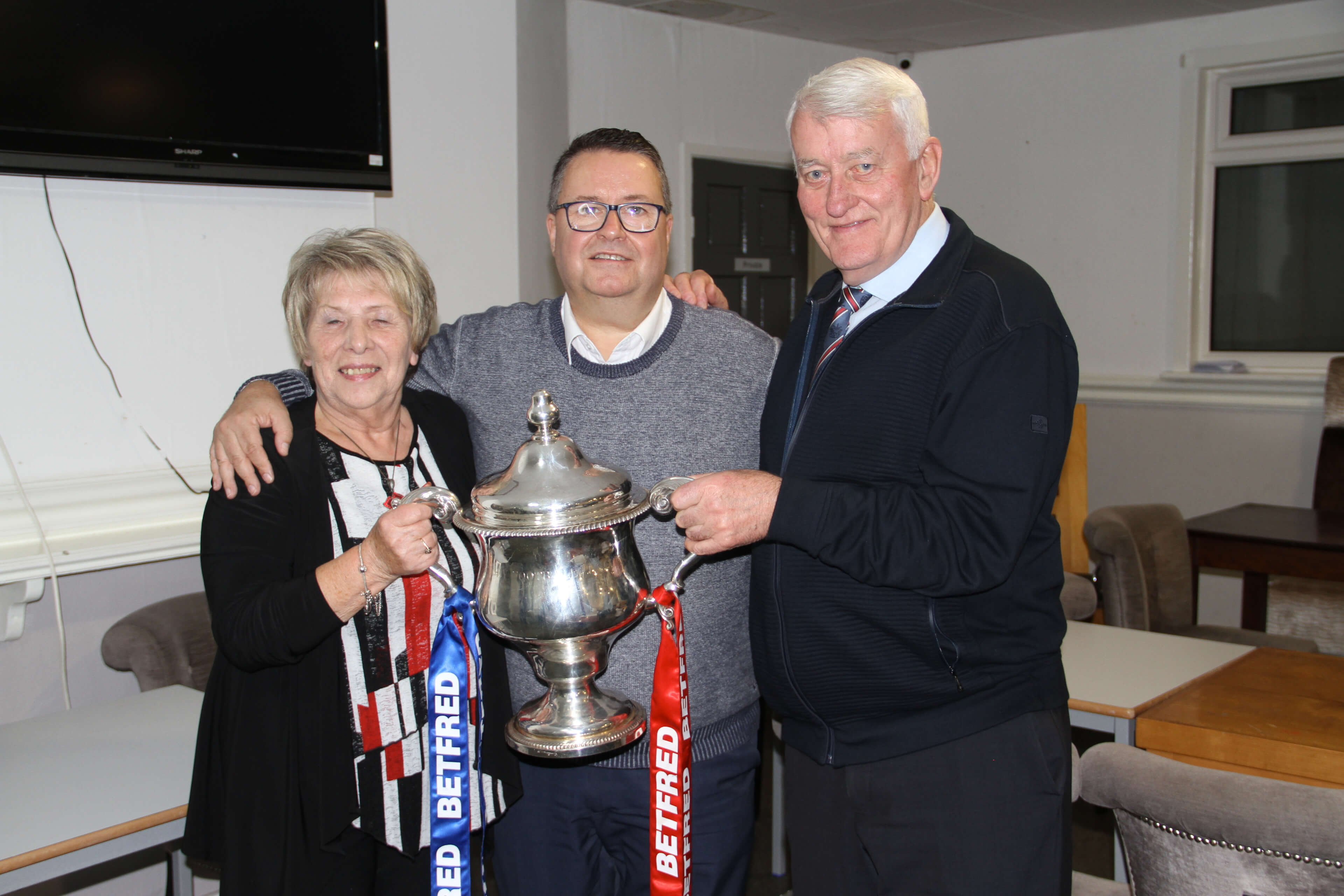 H Mullaney and Son Ltd is one of this area's leading waste management companies, providing a reliable and efficient skip-hire service for domestic and commercial projects. Whether you are clearing a house, managing a building site or tidying up a business, Mullaneys will have a skip to suit your needs.
They take great pride in their continued commitment to recycling waste, thus avoiding the need to send to landfill.
About 90 per cent of their waste is recycled and the remainder is sent to 'Waste  to Energy'.
H Mullaney and Son Ltd wish Roughyeds all the best for the 2022 season.