Roughyeds had a tough team-building session in wet, windy conditions yesterday (Saturday) over in Westhoughton.
The session, which took place at Farmer Strong, the tough training venue of Commonwealth wrestler Charlie Bowling, was sponsored by YEDS Supporters Group.
Coach Stuart Littler wanted something to test the squad in the build-up to the start of the season and today's workout certainly provided that !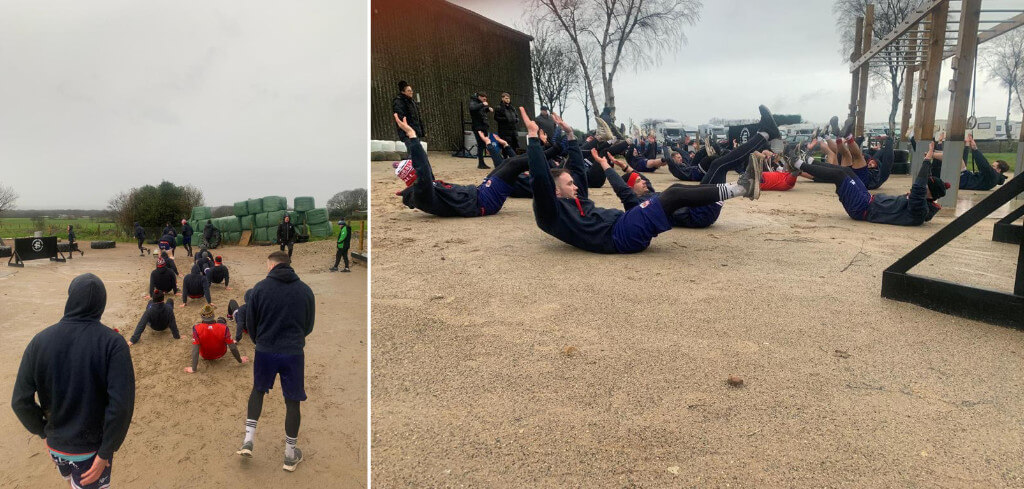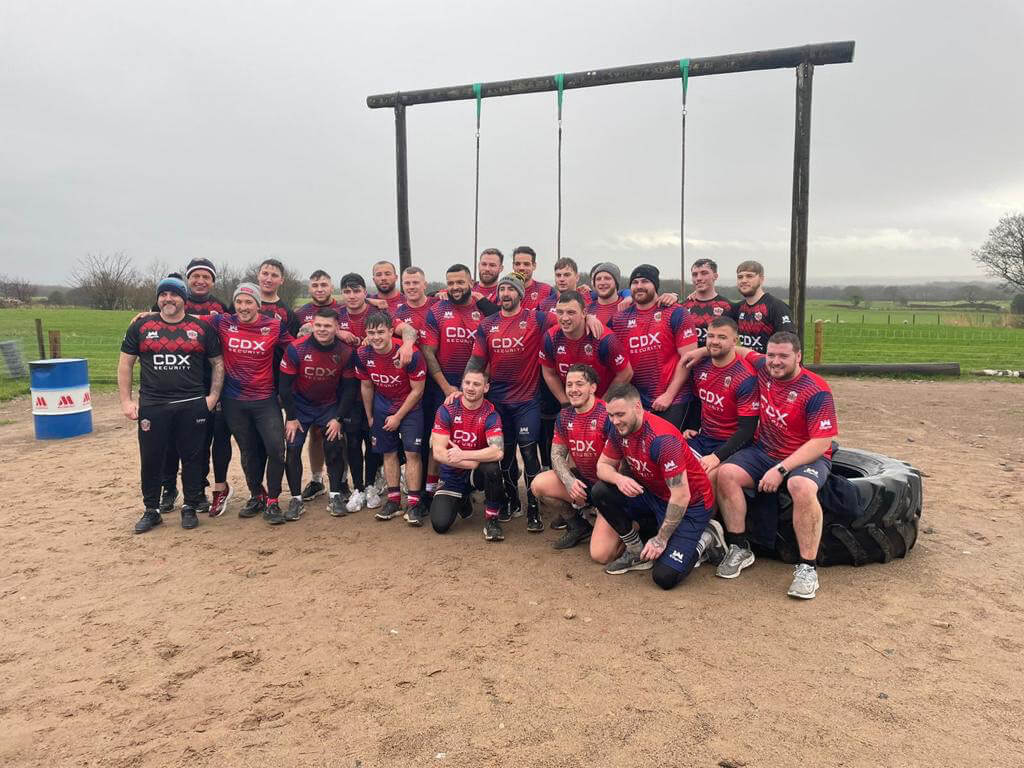 Designed to push everybody to their physical and mental limits, the session also required teamwork and communication skills and everybody gave 100 per cent.
Chairman Chris Hamilton said
"Firstly, we want to thank the YEDS Supporters Group for covering the cost of today's session which was an important building brick in this year's pre-season training.

"It shows how, by joining the group, fans can have a direct influence on things that benefit the players."
Head Coach Stuart Littler said
"Thank you to the YEDS Supporters Group for backing today's session. It was a really important thing for us to do and although it was very tough, the feedback from the lads afterwards was really positive and every single one of them was totally committed.

"These are the type of things that bring the squad together and will stand us in good stead during the course of this season."