ROY Jewitt, former Bramley pro and twice a Ben Powell Trophy winner as man-of-the-match for Waterhead in Standard Cup Finals, has been in touch from his home in Australia to say his thoughts will be on home when this year's final is played at Manor Park tomorrow (Good Friday).
Saddleworth Rangers will play Waterhead Warriors in what promises to be a classic Final at Oldham RU Club's Manor Park ground at Bardsley. kick-off 11.45am.
Roy had planned to fly across the world to take in his former club Waterhead's National Cup Final win against Sharlston Rovers and the Standard Cup Final, but an outbreak of Covid in the family put an end to that.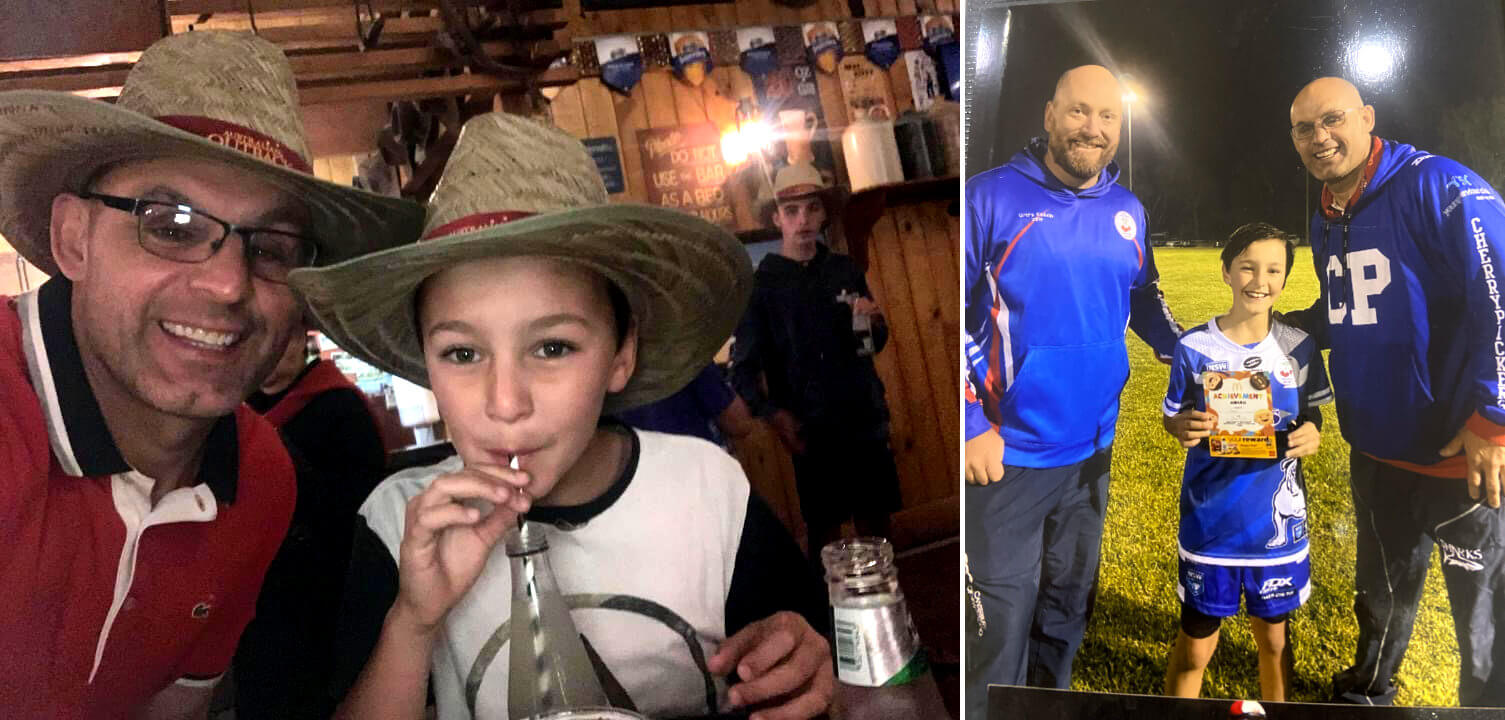 The Jewitts and the Standard Cup Final go hand in glove and Roy says he will be there in spirit if not in person.
He wrote:
"My Dad played a lot of amateur rugby with Higginshaw and St Anne's.

"Joe, Robert and Paul also played in the Standard Cup Final. Peter played for Warrington and then Oldham in the late 70s.

"My nephew Lee played for Wigan, Salford, Castleford, Hull KR and Widnes, playing 200 games in Super League.

"We now have a fourth generation of Jewitts playing rugby in town."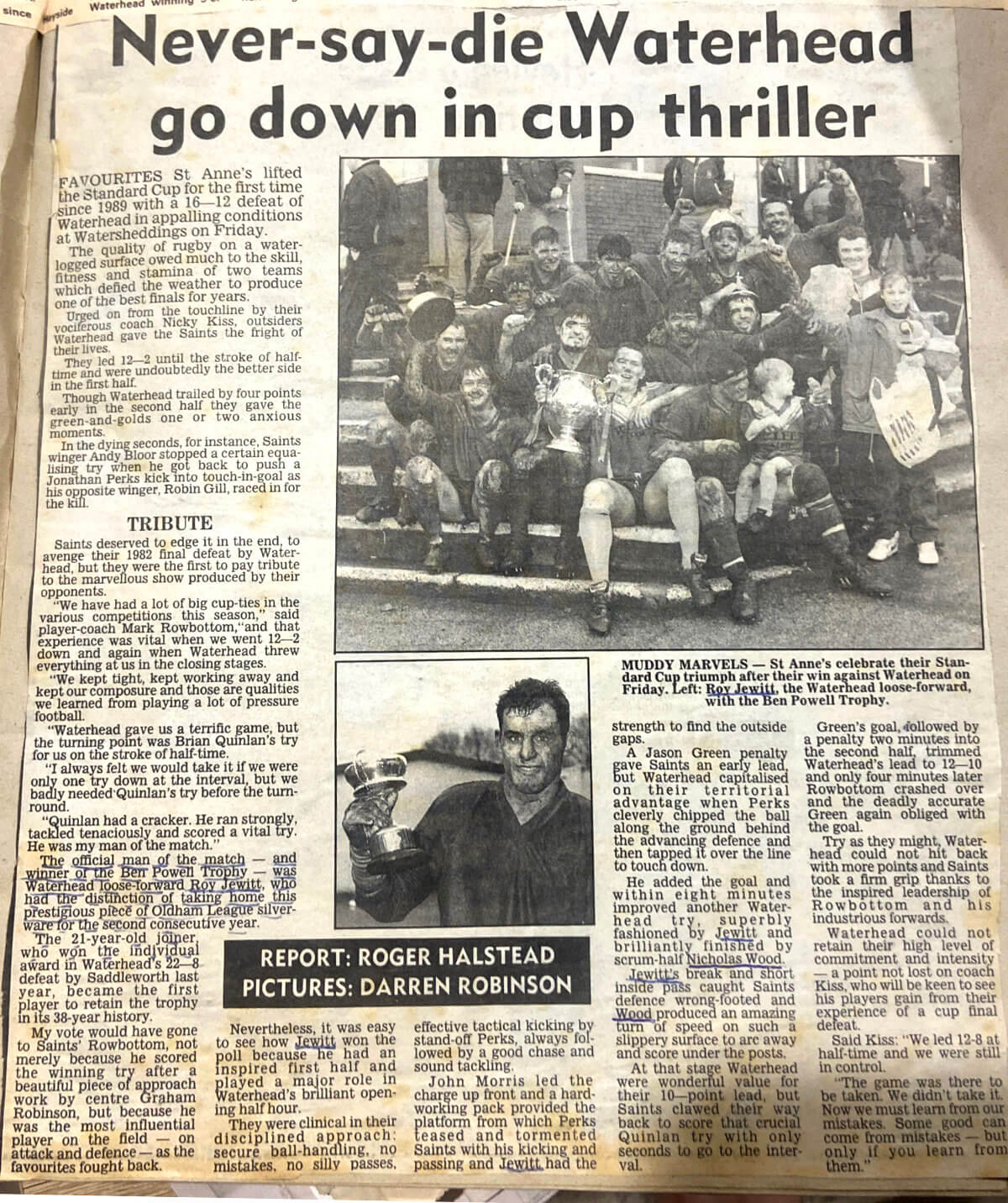 The best wishes of everyone at Oldham RLFC also goes to both teams and the Oldham Amateur League for a successful Final on the biggest day in the local community game's calendar.
In an action-packed day for rugby league fans, Oldham RLFC play derby rivals Rochdale Hornets at the Crown Oil Arena with a 3pm kick-off, also tomorrow.
The Oldham Players' Association, chaired by Mike Elliott and mainly administered by Joe Warburton (secretary), John Watkins and Ray Hicks, will have a presence at both games.
Saddleworth Rangers are in division one of the National Conference, while Waterhead Warriors operate in division three.
Having strengthened their squad this year with the recruitment from Roughyeds of Gareth Owen, Phil Joy and Danny Bridge, Waterhead old boys returning to where it all began, they are fancied to win promotion from div 3.
They have underlined their billing by winning the BARLA National Cup.
As a curtain-raiser to the Final, the under-11s from both clubs will go head to head in the Johnny Blair Memorial game, kicking off at 10.30am.
Linda, the late Johnny's wife, will present the boys with commemorative medals after the game.
Admission to both games will be £5 for adults and £3 for concessions and children.
The Oldham Amateur League will give out free tickets to the under-11s at all member clubs which run youth and junior teams.