ON behalf of the Oldham RLFC Heritage Trust, former Mayor of Oldham Ginny Alexander handed out numbered Heritage Certificates to five former Roughyeds players in our hospitality suite before last Sunday's game against Swinton Lions.
Pictured (left to right) after getting their certificates are Martin Murphy, Scott Ranson, Shane Tupaea, Ray Hicks and Adrian Alexander, Ginny's husband and the club's ambassador.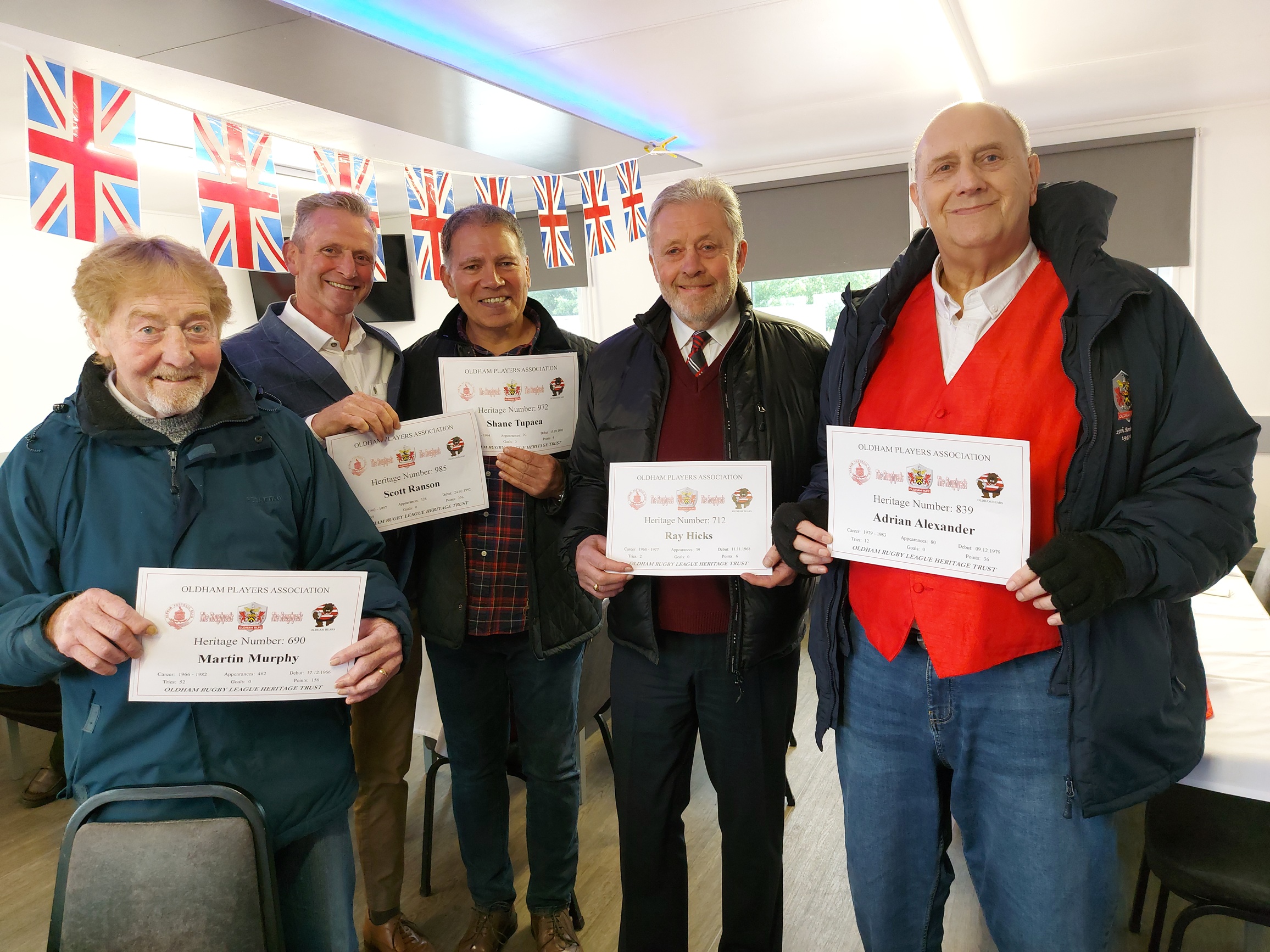 Going back to the club's early beginnings, there are 1,400 such certificates to be handed out either directly to players or to their relatives (see attached press release from Michael Turner of the Heritage Trust).
The distribution of these certificates to the first five to get them was just one of the numerous initiatives which took place in the hospitality suite last Sunday.
You too can be in there when we play Midlands Hurricanes at home this Sunday (3pm kick-off). Just ring the office on 07904 898177 for details.
---
---
Roughyeds on Tour
Also, don't forget heat one of our 'Roughyeds On Tour' darts comp, which takes place tonight (Thursday) after training, starting at 8.30pm in the Oldham Event Centre at Boundary Park.