WHEN Irish eyes are smiling . . . its because they are joining Roughyeds on loan for a month!
Declan O'Donnell is a Wigan lad born and bred, but the name tells you a lot about him.
His grandad is Irish; Dec is an Irish international and his club, Workington Town, think so much about him that they've signed him TWICE.
We are delighted to sign Dec from Town on a month's loan but sad and bitterly disappointed to reveal that Brad Jinks has fractured a wrist.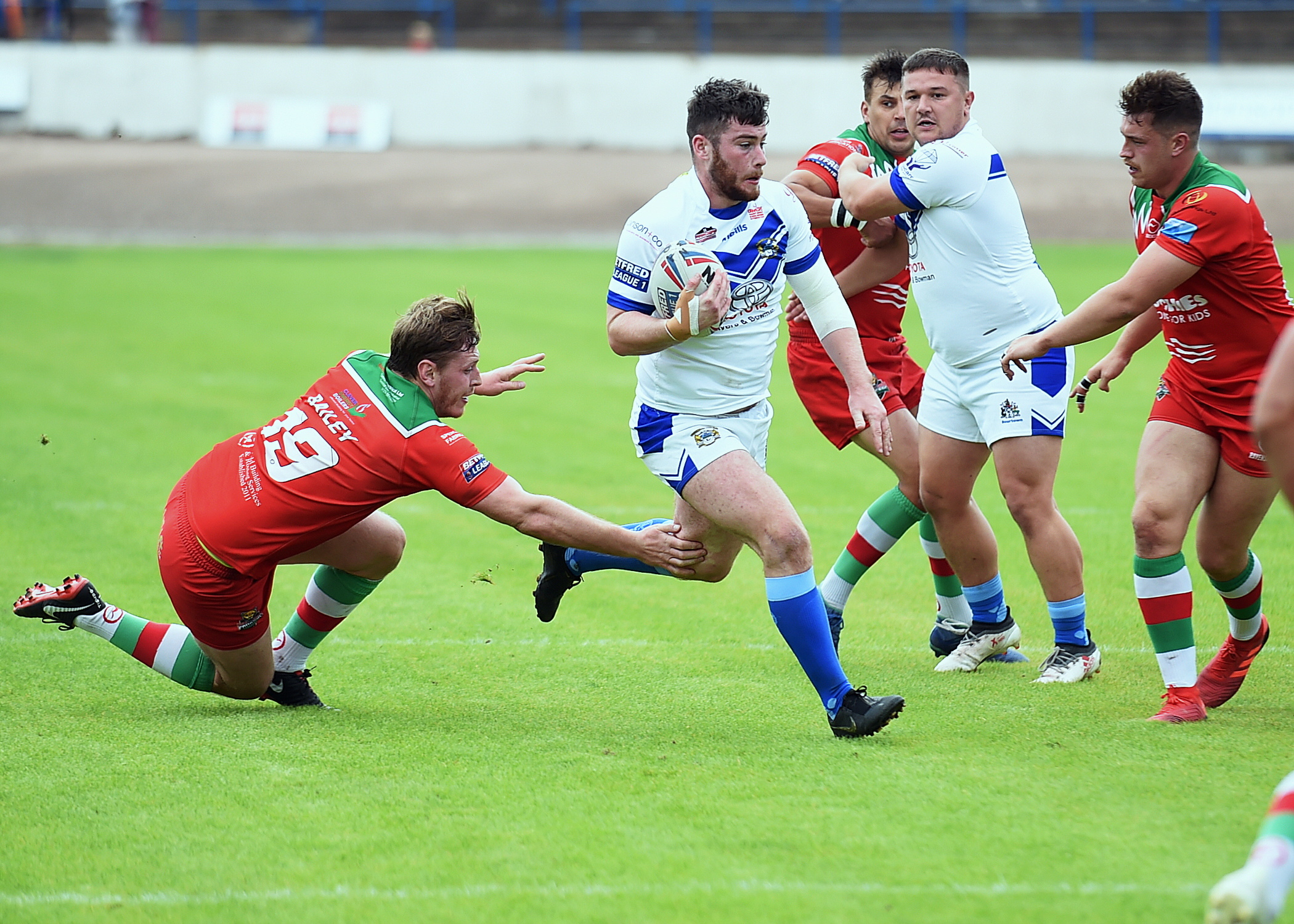 Said head coach Stu Littler:
"Our thoughts are with Brad and so are our best wishes for his speedy recovery.

"At the same time we've got to move forward and Dec will be a great addition to our squad.

"He's been at a lot of good clubs, including Wigan Warriors, Leigh Centurions, London Broncos and Workington Town and I'd like to personally thank everyone up in Cumbria for their help and co-operation in this."
Town have sanctioned his loan move because O'Donnell has been out injured and he is in need of game-time on his way back.
Added Stu:
"Dec will bring a lot to the party. I know him well, as a former Ireland coach, and he has a high skill set, a great work ethic and a terrific attitude.

"He's been in international camps and he's keen to get back playing with us, albeit on a loan basis."
O'Donnell was initially due to play for Ottawa in 2021, but he returned to Workington instead when the Canadian outfit deferred their entry to League One and chose instead to take over the Hemel franchise and set up in Cornwall.
Town coach Chris Thorman said at the time:
"Dec and myself have always had a close player-and-coach relationship. When it became clear his move to London Broncos wasn't going to work out for him, mainly because he was a long way from his northern roots, we acted quickly to bring him back."
The player said:
"I'm looking forward to the Oldham challenge. I'll be at training tonight . I know Stu and Tom Spencer from our Ireland days – Stu gave me my first cap — and I know Ridders (Martyn Ridyard) well from when I was at Leigh.

"I know Calvin Wellington as well because we shared a house in Workington, so I've already got a lot of connections at Oldham.

"I've been out injured, but I'm fully fit and raring to go now and I can't tell you how much I'm looking forward to getting back into the game again."
Declan played for Wigan St Pat's as a boy, then with the Academy at Wigan Warriors before Workington, London Broncos, then Workington again.
He is expected to be in contention for Sunday's home game against Midlands Hurricanes at the Vestacare Stadium, kick off 3pm.