MEMORIES will come flooding back for fans and former players alike when Adrian Alexander and his best mate Bob Mordell take to the pitch at half-time on Sunday to receive their numbered Heritage certificates.
Rugby Union's loss was indeed Rugby League's gain when they were persuaded to "come north" in 1979 from London, "Alex" from Harlequins, Bob from Rosslyn Park. A prop, Alexander played 80 games for Oldham, while Mordell did 73.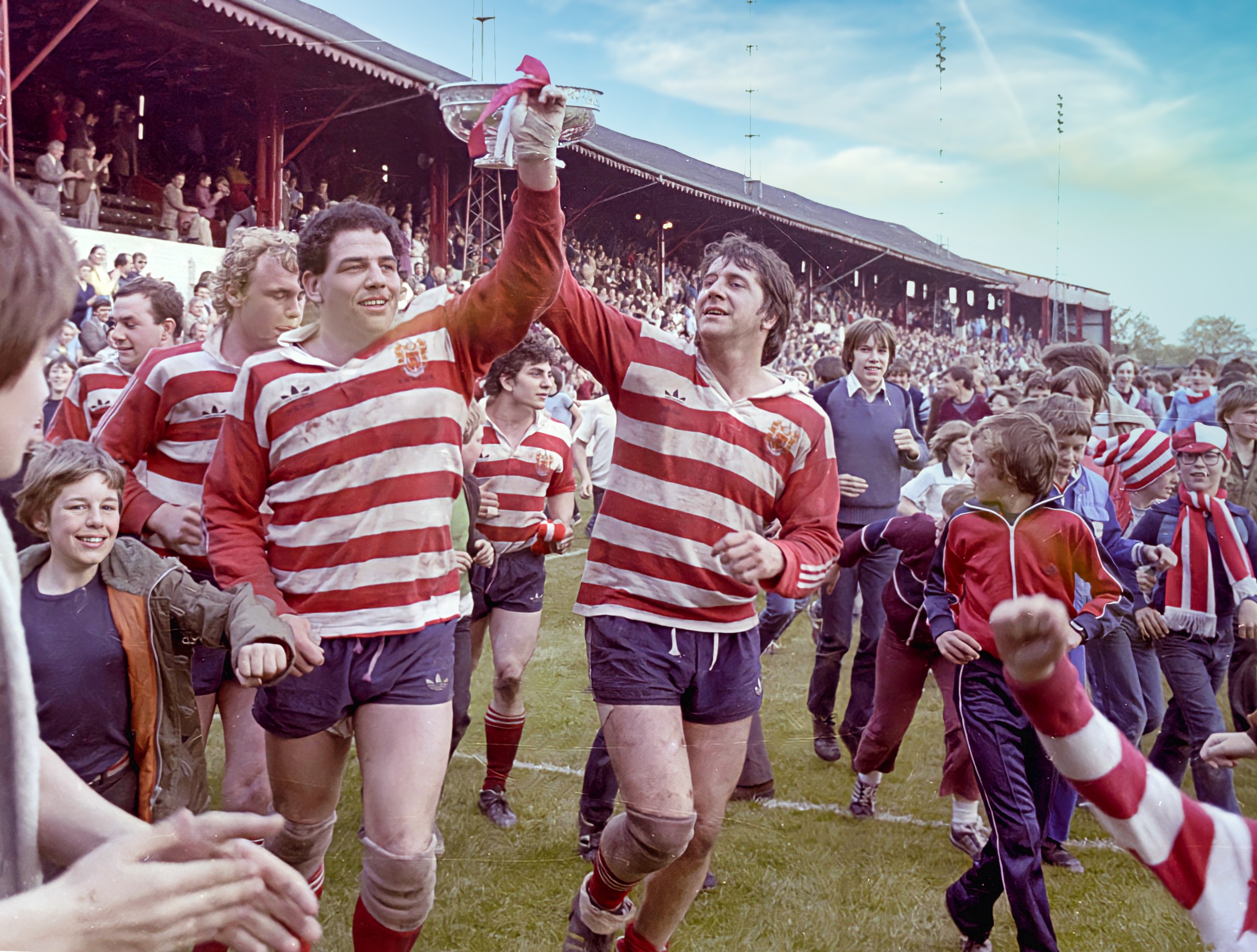 They've been pals all their lives and its fitting that they receive their Heritage awards together, Bob having travelled up from London for the big day at the Vestacare Stadium. Alex settled and married here, served on Oldham Council for several years and is now a Roughyeds ambassador , a role he shares with his wife Ginny. herself a former Mayor of Oldham.
In a huge day for the Players' Association, the club's top two post-war players in terms of the number of games played — 462 and 446 respectively Martin Murphy and Mike Elliott will also be involved in the presentations.
Lending their support will be Ray Hicks, Joe Warburton, John Watkins and maybe others.
Andy Wilde and his wife Bev will be there to pick up his certificate and a man with a big reputation in the game, Steve McCormack, will receive a certificate on behalf of his late father Jim, a big, robust centre who played for Wigan before coming to Watersheddings where he called it a day after more than 150 appearances,
Steve has coached several club sides and the Scottish national side and now commands a top managerial position with Rugby League Cares.