THE massive job of distributing and presenting Heritage certificates to all those who have played for Oldham RLFC since 1895, a major project undertaken jointly by the club's Heritage Trust and the Players' Association, continues to be an integral part of what's going on right now in Rugby League locally.
Our picture shows Martin Hall receiving his own framed certificate and that of his father, Fred, from Mike Elliott, a leading official of the Players' Association.
Fred, a hard-working and truly reliable second-row forward, made 191 Oldham appearances across nearly eight seasons in the 1970s. There was nothing flashy about Fred, but you would always pencil him in first on a team sheet; a players' player if ever you saw one. His Heritage number, 759
Martin, his elder son, and a hooker in the days when the front-row was a battle ground, signed for his home-town club as a young chap, made ten senior appearances as a springboard to the top and then went on to build an accomplished career as a player with Rochdale, Wigan, Castleford, Halifax and Hull.
While at Wigan, for whom he made nearly 150 appearances, he played in a Challenge Cup Final at Wembley and in the famous World Club Challenge win at Brisbane Broncos in Australia. He also played for Wales.
His playing days over, Martin coached Rochdale and Halifax at club level and Wales at national level. His Oldham Heritage number is 915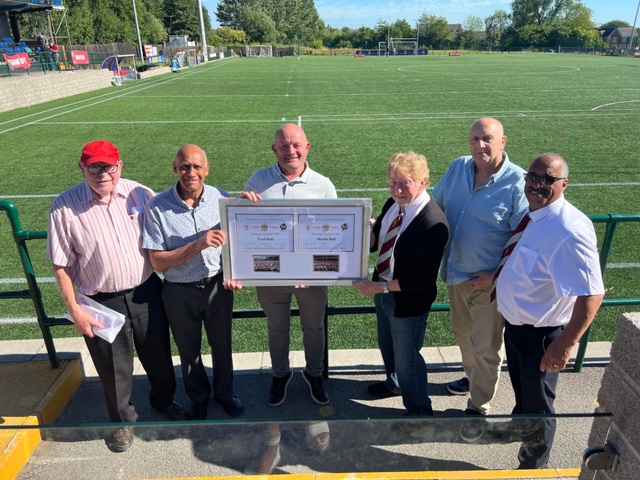 More than 1,400 certificates are to be distributed and the word is that relatives of the late Syd Rix and the late Herman Hilton, who starred for the club in the 1920s, will be at one of our remaining home games this season to pick up their certificates.