IT was a night to remember. Polished, professional, positive. More fans than expected turned up for the Fans' Forum on a wretched night and they even had to put out more chairs at the last minute to accommodate the large numbers.
Pete Emmett from Halifax, who did a great job at the Players' Association dinner the previous Friday, was again called upon to take charge of this and he kept the atmosphere bright and breezy in his own inimitable way . . . thick Yorkshire accent, seeing the funny side of everything, relaxed and comfortable when surrounded by big-name players, many of them whom he knew as old mates.
With almost a brand-new squad and a new head coach – only Emmerson Whittel, Josh Johnson, Jamie Ellis, George Hirst, Nick Rawsthorne, Jordan Paga, Kian Morgan, Pat Moran and Kieran Tyrer were here last year – it was a great idea to start off the evening by introducing the squad one by one as they took their seats on the left wing (the right wing if you happened to be sitting on the top table), writes ROGER HALSTEAD.
Highlight of this little exercise was the incoming of young winger Jumah Sambou from Saints. Unlike Logan Astley, first in, baby-faced, looking shy and perhaps as you would expect from a young player, Jumah looked to be lapping up the early adoration, to such an extent that Pete Emmett referred to his confident approach, as only he could, and would. I didn't hear every word, but I did hear 'cat walk' and I got the gist. Well done Jumah, it was great stuff mate !
We also had the 'seen it all before' approach from some of the more senior squad members such as Jamie Ellis, Jordan Turner, Joe Wardle, Mo Agoro, the Chapelhow twins, Danny Craven, Pat Moran. Craig Kopczak, Elijah Taylor, Matty Wildie etc and it was good to see Elijah introducing himself to several front-seat fans before the start, clearly showing that he knew what these evening were all about.
As an aside, my youngest lad lives in New Zealand, supports the Warriors, and can't believe that a player like Taylor is going to be dragging an Oldham shirt over his head.
The top table had it easy – no awkward questions shall we stay – and the message that came though from the body of the hall loud and clear was one of realistic hope, of expectation and of the firm belief that the club is going places.
Hard news lines to emerge included the fact that our first glimpse of the 'new' Oldham will be in a friendly at Keighley Cougars (2pm) on Boxing Day; that income from sponsorship is already seven times higher than it was last season; and that the 2024 Law Cup clash with Rochdale will take place at the Crown Oil Arena on a date still to be announced.
The town is certainly talking rugby league again!
---
---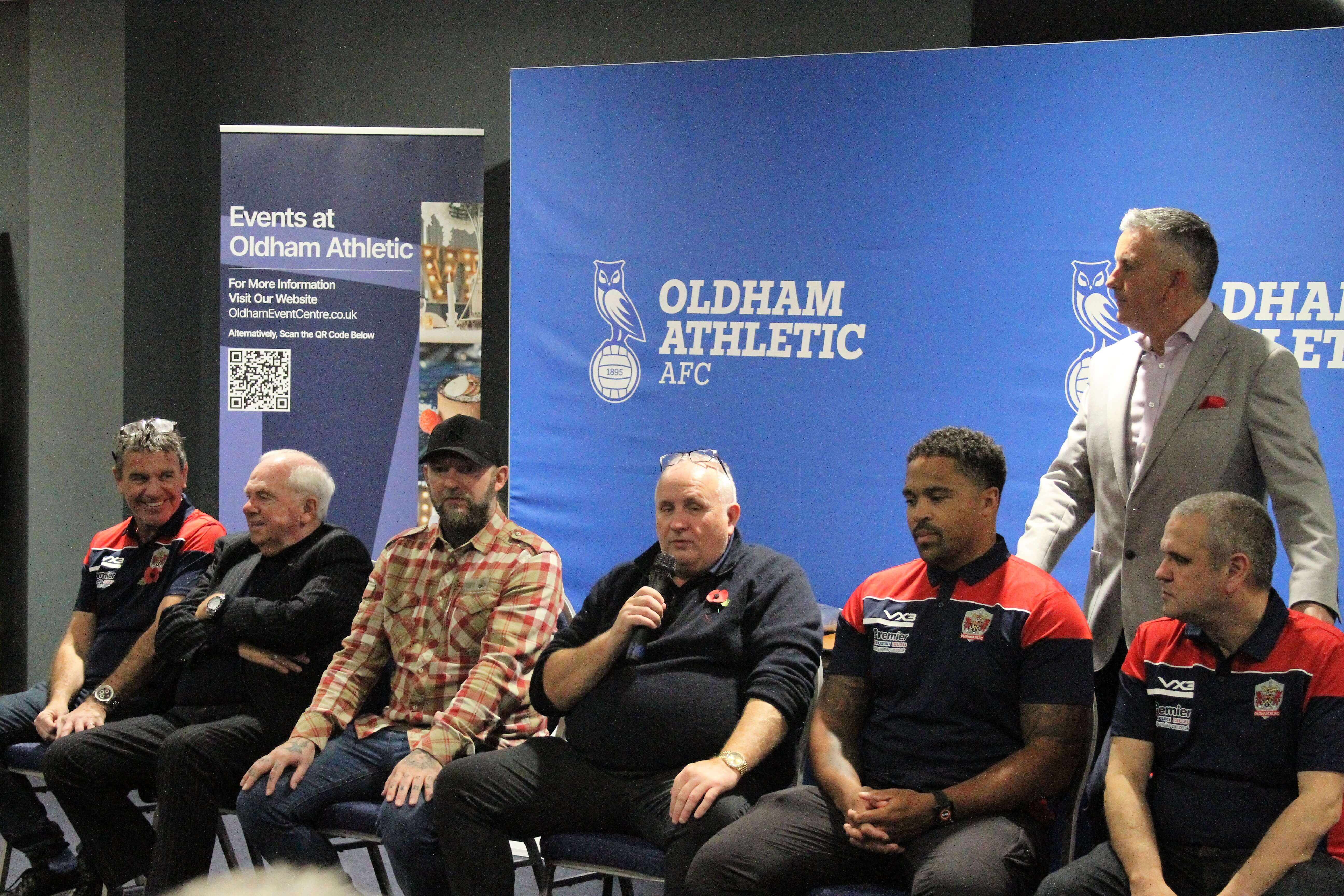 We're here to answer your questions – Mike Ford, John Chadwick, Sean Long, Bill Quinn, Jordan Turner, Simon Winnard, Rear: MC Pete Emmett.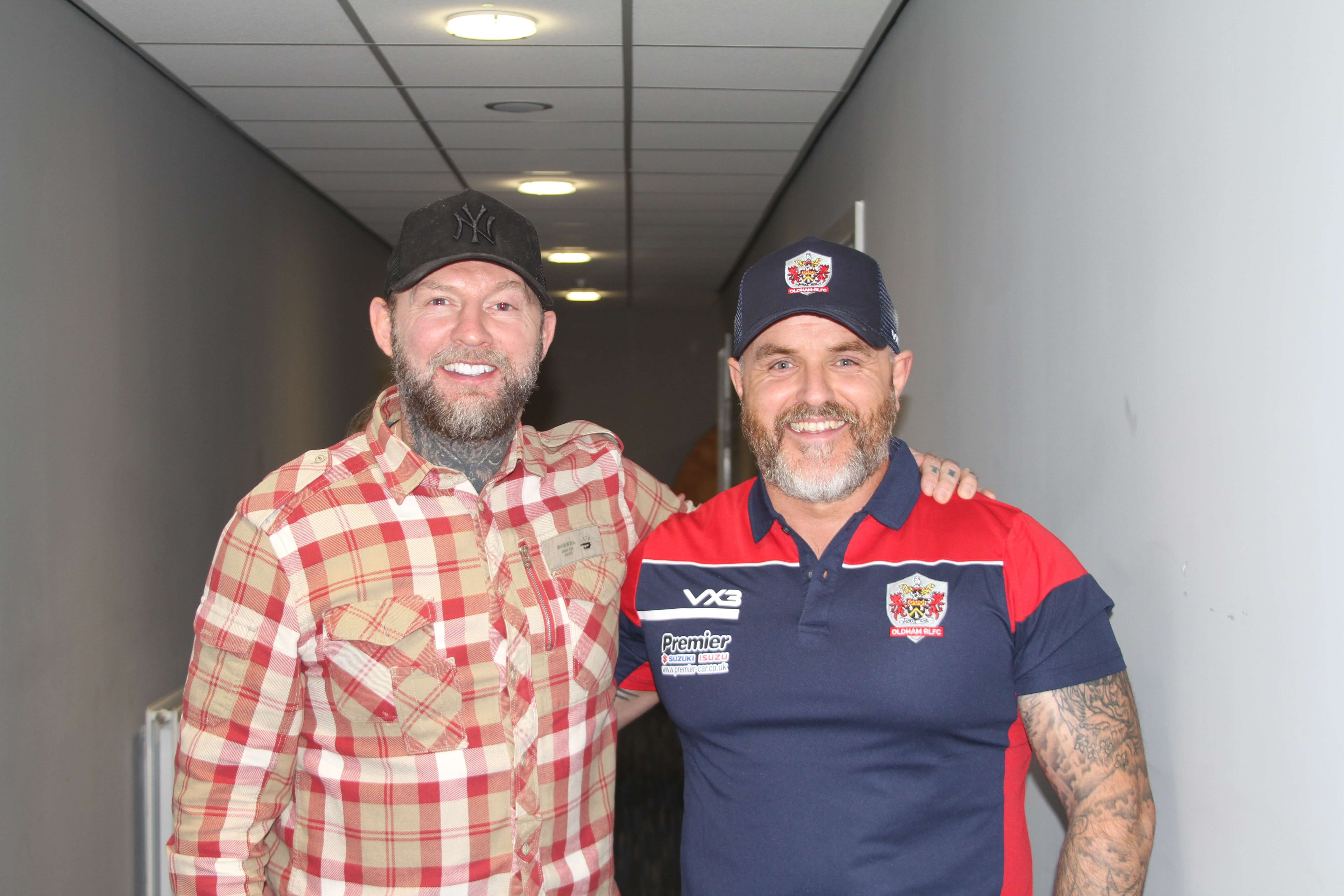 Sean Long and his right-hand man Brendan Sheridan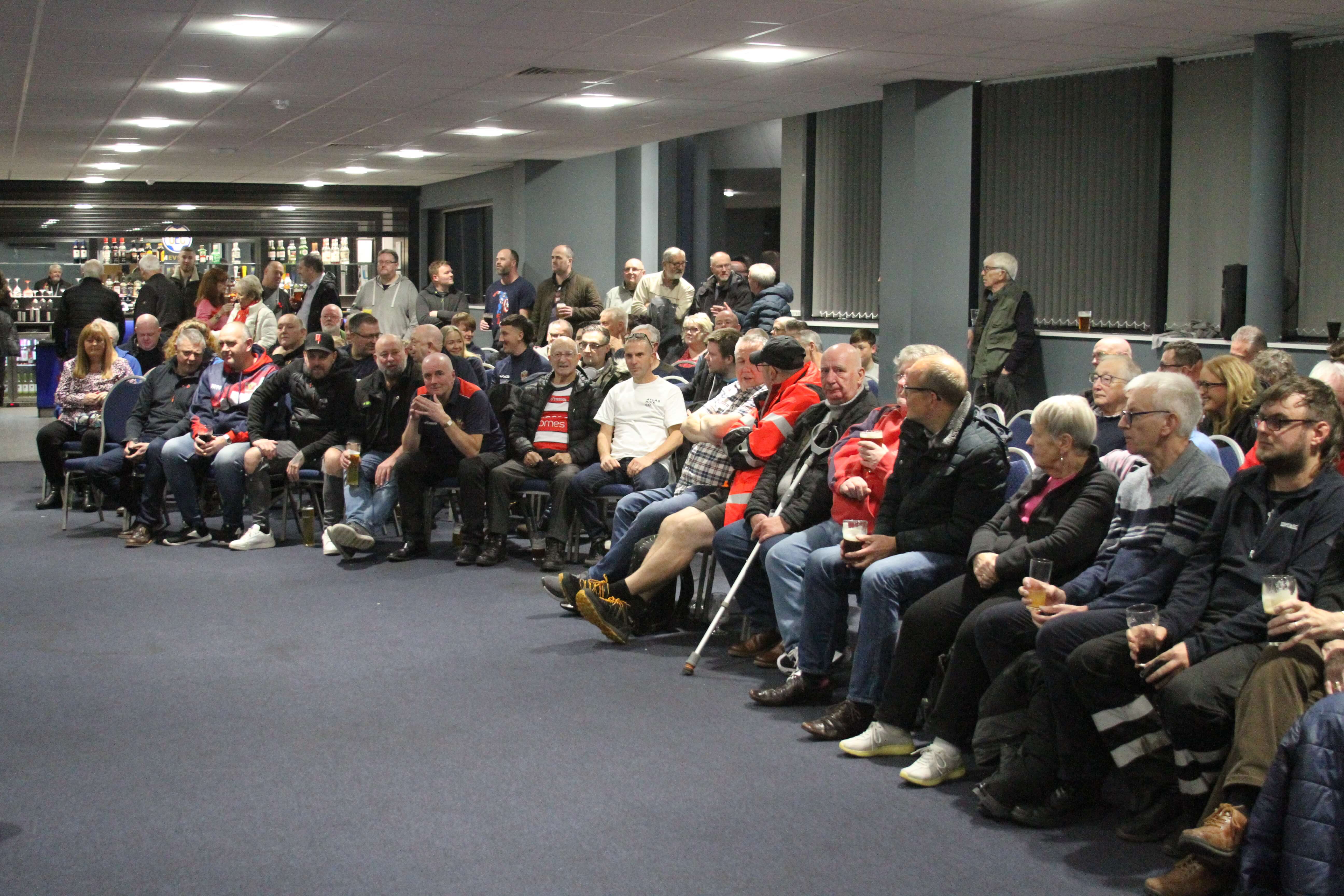 All ears as they listen to the top table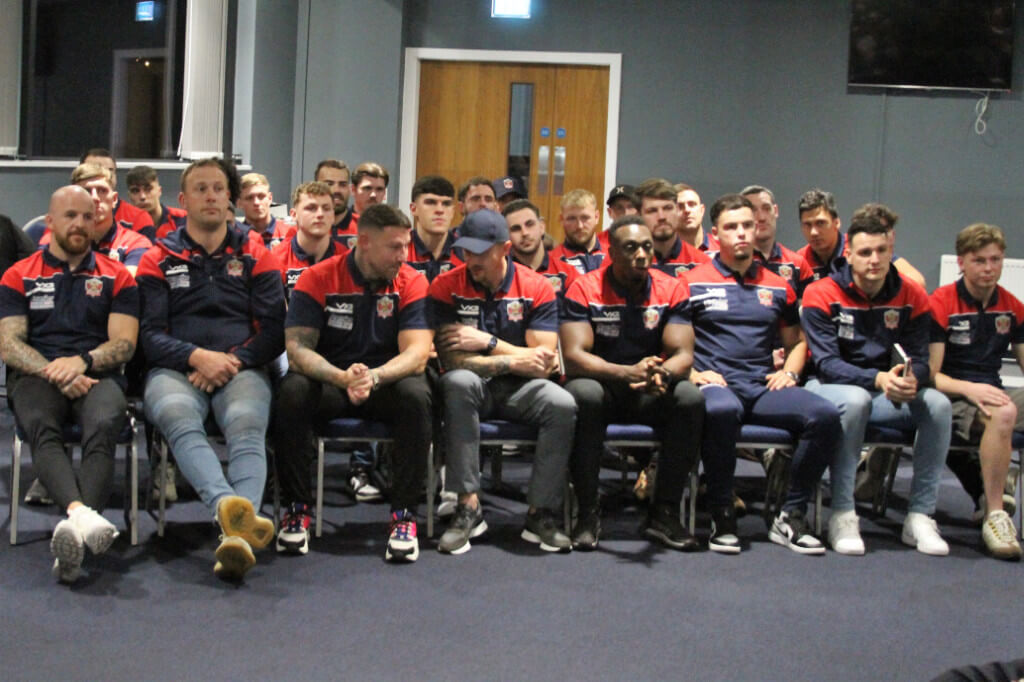 The squad – big expectations
Pictures by DAVID MURGATROYD