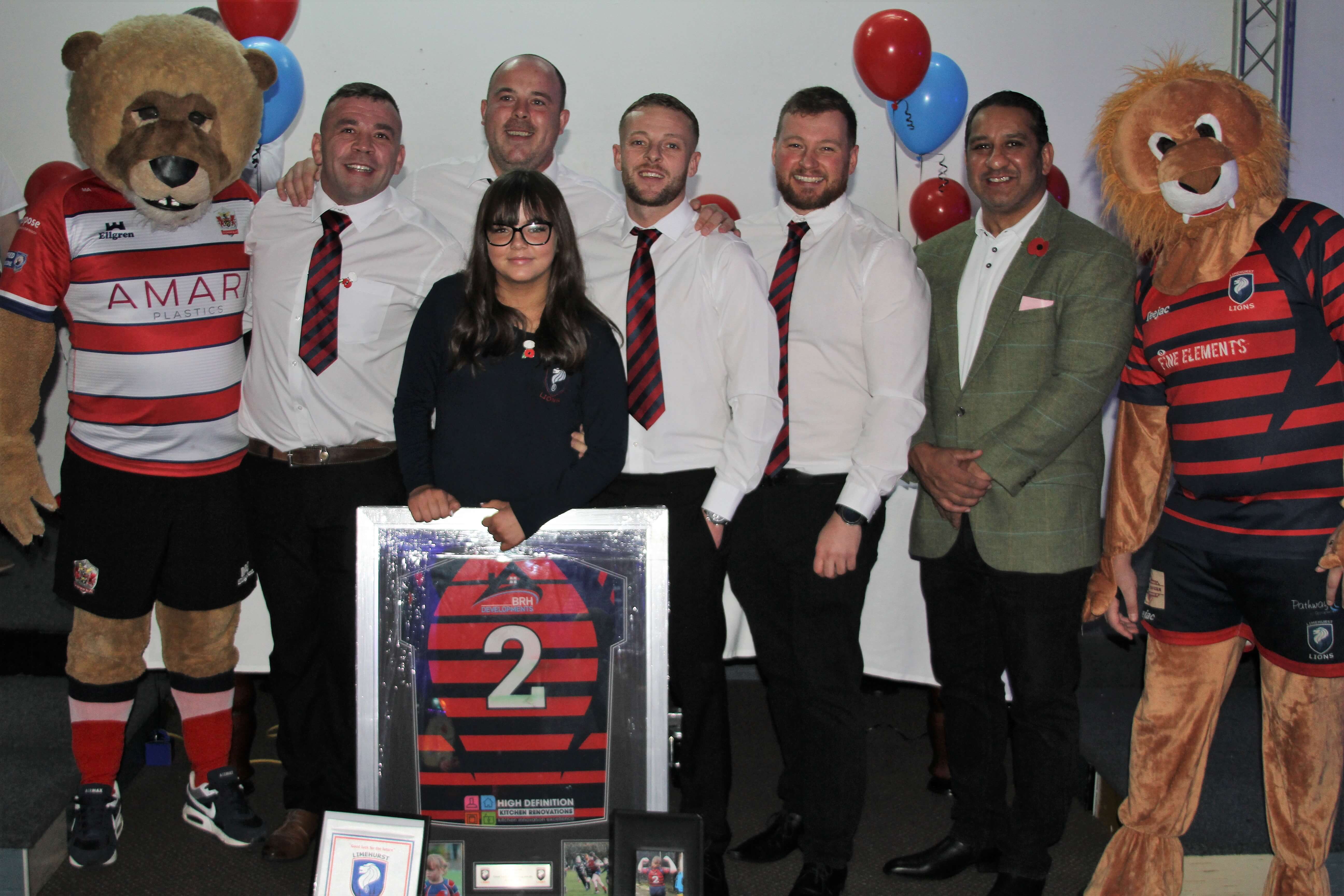 ROARY the Roughyed, our mascot, and former Featherstone, Leeds, Hunslet, Huddersfield and London Broncos star Ikram Butt were guests of Limehurst Lions at their 2023 Awards event.
Now in his fifties, Ikram made history in 1995 by becoming the first British Muslim to represent England at either code of rugby and he founded the British Asian Rugby Association. He said he was pleased to see so many young children starting out in rugby league and pleased also to see the revival of Oldham RLFC which he described as "a great rugby league club in the RL heartland."
Roary was there to represent Roughyeds and to fly the flag for the club — the sort of role he does brilliantly, writes ROGER HALSTEAD.
A special award was presented to Molly McGuirk, who has played her last game for Limehurst and is joining Waterhead women next season because the rules dictate that at her age she has to play for an all-female team.
Molly played for Limehurst under-11s last season but she must now move on. At Waterhead she will come under the radar of our newly-appointed head of Women and Girls' Development , former England international Beth Sutcliffe, an Oldhamer and proud of it,  who has vast knowledge of the Women's game, having played and coached at the highest level
---
Loose-forward Henry Delooze, who  played for Rochdale, Warrington and Barrow, has died at the age of 82. His funeral will take place at Walton Lea Crem in Warrington  on Wednesday, Nov 15, at 2pm.
---
Widnes, with Danny Langtree from Barrow, and Rochdale Hornets, with Gregg McNally, have announced the signings of former Oldham players. Hornets have now signed several of our former players as well as Max Flanagan from Newcastle Thunder, son of our former captain and now chairman of St Anne's, Neil Flanagan.